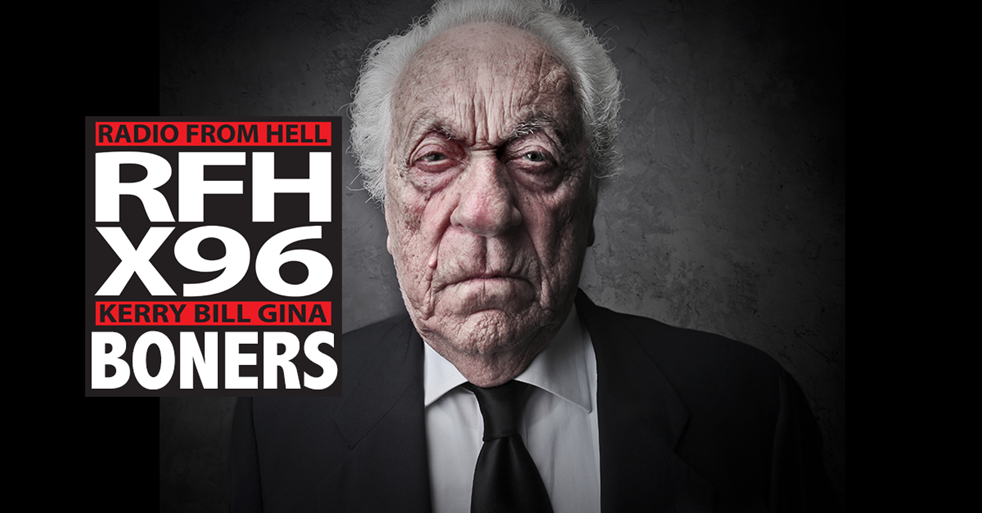 Boner Candidate #1: THOSE BEAUTIFUL MISSILES
It's been awhile since "Brian Williams" and "controversy" have been uttered in the same sentence, but might as well take a crack at it again now that we're solidly in 2017. The MSNBC newscaster was among those providing commentary Thursday night after the US launched dozens of Tomahawk missiles at a Syrian airfield, and while responses to the strike ran the gamut from "decisive" to "unlawful," Williams used a descriptor that few (if any others) did, per Adweek. "I am tempted to quote the great Leonard Cohen: 'I am guided by the beauty of our weapons,'" Williams waxed poetic (Variety notes it's a line from Cohen's "First We Take Manhattan"), as a video in the background showed the missiles hurtling from the US warships toward land.
Boner Candidate #2: WHEN YOU COME BACK TOMORROW….CHECK YOUR POCKETS
Khaleef Chiles was in court surrendering before Somerset County Superior Court Judge Robert B. Reed on a bail jumping charge on Thursday morning. But Chiles, 34, of Plainfield, forgot one important thing – to remove the marijuana from one of his pockets. After surrendering, Chiles, who was initially charged with third-degree drug possession in 2016, was taken into custody by Somerset County Sheriff's Officers and placed in a holding cell.But before being placed in the cell, he was searched and the marijuana was discovered in one of his pockets. The amount recovered wasn't revealed in court.
Boner Candidate #3: STANDARD ARREST PROCEDURE
A nine-second video went viral online Saturday showing a Fort Collins police officer throwing a 22-year-old woman — apparently face-first — to the brick pavers in Old Town. Police maintain the arrest technique was relatively standard and the woman had already assaulted the officer. Officers were dispatched Thursday night to reports of a "separated disturbance" between two men near Bondi Beach Bar in Old Town Fort Collins. While officers were gathering information from employees about the reported fight, the girlfriend of one of the suspects "shoulder-checked the bouncer and an officer and then pulled her boyfriend from the area," said Kate Kimble, Fort Collins police spokeswoman.
Download X96's App