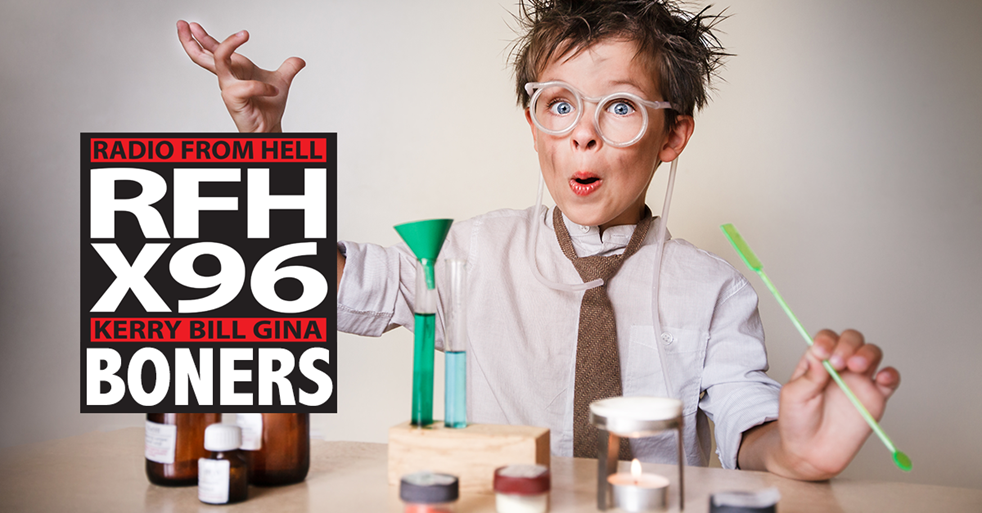 Boner Candidate #1: UNITED REALLY NEEDED THAT SEAT
Videos showed a man being dragged off a United Airlines plane after the flight was overbooked — prompting massive outrage on social media and, hours later, a federal investigation. Videos posted to Twitter and Facebook show a man being pulled out of his seat and down the aisle of the plane by three security officers. The incident occurred on Flight 3411, which was waiting to take off at Chicago O'Hare Airport for Louisville, Kentucky.
Boner Candidate #2: PARENTS RUIN EVERYTHING
A Pennsylvania volunteer fire company says it has canceled this year's Easter egg hunt for children because of "unruly" parents in past years. The Norco Fire Company in North Coventry Township says on its Facebook page the annual children's event won't be held this year. Deputy Chief Chuck Hipple says there has been a recurring problem of some parents running onto the field despite having been told not to and posing a danger to children. He says it's not the majority of people but a few people "just can't seem to let the kids have fun."
Boner Candidate #3: AND I'M FREE….NOT SO FAST.
A suspected purse snatcher literally ran into a Port St. Lucie officer's arms early Monday, police said. Brian K. Siemienski, 33, approached a Denny's employee who was sitting in her car while the restaurant on South U.S. Highway 1 was cleaned shortly after 3 a.m. Monday, police said. The employee asked Siemienski if she could help him and he replied, "Yeah, this." He reportedly opened the car door and grabbed her purse. The woman fought with Siemienski and the handle of the purse snapped off.
[polldaddy poll=9721637]