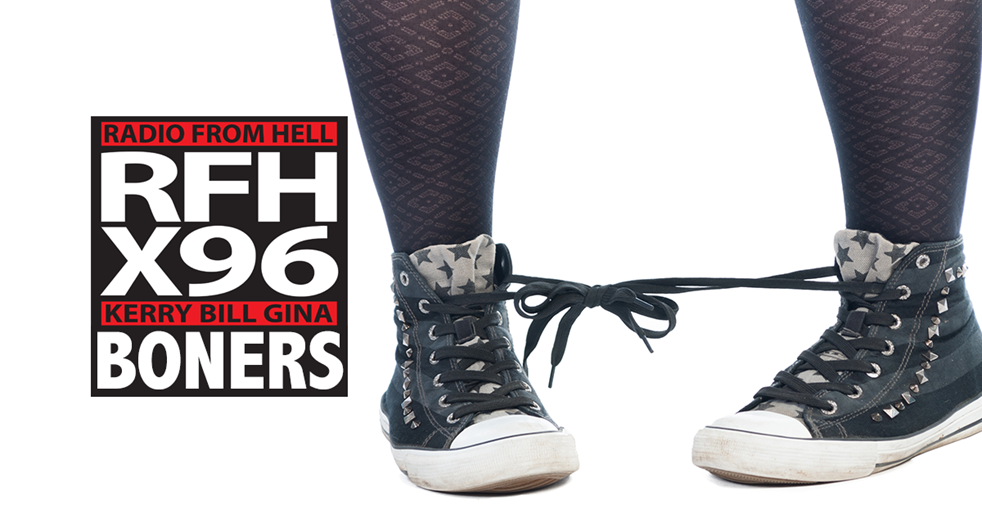 Boner Candidate #1: SO, SO RAVEN
Police in Pennsylvania say an argument between a couple over how to cook dinner caused one woman to go ham. Kareese R. Raven, 28, was arraigned Sunday on felony aggravated assault and other charges after her boyfriend told state police at Rockview that she attacked him after they got into a verbal dispute over how to cook a ham. The man said Raven grabbed an 11-inch steak knife from atop the oven and began swinging at him as he put the pork into the oven, the Centre Daily Times reports. The man avoided serious injury, but was cut on his chest. He was also struck in the head with a ceramic bowl from the sink by Raven as ran out of the home on Spruce Road in Snow Shoe Township, according to a criminal complaint cited by the newspaper. The man's finger was also cut as he tried to protect his head. He then fled the home as Raven threw a large ham and shoes at him, police said. In addition to a felony count of aggravated assault, Raven, according to court documents, was also charged with misdemeanor counts of simple assault and reckless endangerment, as well as a summary count of harassment. Bail was set for Raven at $25,000. She's due in court for a preliminary hearing on Wednesday, the newspaper reports.
Boner Candidate #2: MAMA WHAT'S GOING ON?
A mother watched with horror as deputies in Florida arrested her 10-year-old son with autism at school last week for an incident she said took place last year. Luanne Haygood filmed her son's April 12 arrest on her cell phone, capturing him crying out in confusion as Okeechobee County Sheriff deputies handcuffed him and led him to a sheriff's vehicle. "I don't know what's going on, mama!" the little boy shouted as his mom tried to get answers from the deputies. "He has autism. He doesn't know what's going on," Haygood is heard telling the deputies. Haygood, who spoke with CBS 12 News, said her son spent the night behind bars.  According to her, deputies arrested the child after a school resource officer identified him as having an outstanding warrant for assault ― something that Haygood is heard saying in the video that they weren't aware of. Her son allegedly kicked a teacher last fall and had recently returned to school on Wednesday for mandatory testing after being homebound. Haywood says this behavior is related to him having autism. The charge is a third-degree felony, the Miami Herald reported.
Boner Candidate #3: I WANT MY LEG BACK
The prosthetic leg of an Ogden man was stolen along with his stereo and climbing gear on Tuesday. Now, the man is pleading to the community to help him find his leg. "I can do it, I'm just really limited. There's a lot I can't even attempt without that extra leg," said Carsen Taylor of Ogden. Carson loves to climb but it became a challenge when he lost his left leg. A little more than a year ago he got a prosthetic leg that gave him the freedom to climb again, but over the weekend that tool was stolen from him. Carsen got sick Saturday at work, a coworker offered to drive him home but when he went back to get his car Sunday morning someone had broken in. "I got in and saw my stereo was gone so I started to freak out a little bit," Carsen said. "The big thing is they took my backpack with all my climbing stuff." Among the ropes and carabiners was his prosthetic limb. It was a gift Carsen got from family and members of the rock climbing community after he had to have his left leg amputated nearly three years ago. "Prosthetic is a big one, it's a 12,000 dollar prosthetic, it's made specifically for me, so there's not much anyone else could do with it," Carsen said. Without that special leg, it makes doing what he loves nearly impossible.
Download X96's App