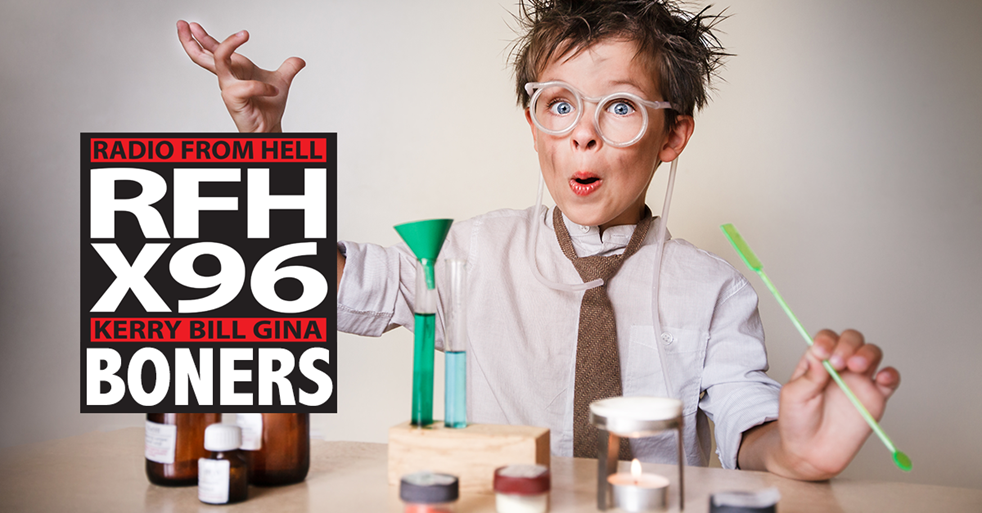 Boner Candidate #1: 
I CAN'T AFFORD A VACATION WITH MY LOVER
A 32-year-old man from India hatched a fake terror plot to avoid holidaying with his girlfriend. Yes, you read that right. Motaparthi Vamshi Krishna, who incidentally is married with a child, couldn't afford a vacation his "online girlfriend" desired, Straits Times reports. But not one to let go of his male pride, the imaginative Hyderabadi decided to create a situation where the proposed vacation becomes a non-starter due to external reasons and not because he is broke. He sent a hoax mail to the police in which he pretended to be a woman who has overheard a plane hijack plan. The incident resulted in heightened security at many major airports in India last week. Until the Hyderabad City Police discovered the real deal. They traced the sender's IP address back to an internet cafe. And later, arrested the bloke.
Boner Candidate #2: 
SAVE THE BEER!
A South Dakota man was arrested outside a Sioux Falls house fire on Sunday, but the arrest had nothing to do with the blaze. Rather, police say the man tried to push past police and fire personnel in an attempt to reenter the home and "save" his beer. The Argus Leader quotes police as saying the man was told to stay outside but "persisted" in his attempts; no word on what kind of beer it was. He was charged with interference with a fire or law enforcement official. The blaze, called in at 12:35pm, was extinguished in 10 minutes, but caused three people to receive medical treatment. The incident led to a SMH-type tweet from Sioux Falls Police featuring SpongeBob SquarePants that reads in part, "This incredibly poor judgement could have put many responders at risk #notworthyourlife."
Boner Candidate #3: What Color Will That Baby Be?
Serena Williams, of course, is not to be messed with. Serena as a mom? Doubly so. Williams shut down ugly comments Romanian Fed Cup captain Ilie Natase made about the child she's expecting with fiancé Alexis Ohanian with a classy note on Instagram. In it, she denounces his remarks as "racist." "Let's see what color it has," the 70-year old Natase crudely asked at a press conference when no one asked him to comment on Williams or her baby to begin with. "Chocolate with milk?" "This or anything else will not stop me from pouring love, light, and positivity into everything that I do," Williams clapped back, also quoting Maya Angelou's "Still I Rise" in the post. "I am not afraid, unlike you. You see, I am no coward," she wrote. Natase also reportedly harassed British captain Anne Keothavong by repeatedly asking for her room number during the Fed Cup, because his creepiness cannot be contained. The International Tennis Federation suspended Natase after his remarks about Williams. It is currently investigating. Serena, for her part, was as classy and forthright as ever: "I will continue to take the lead and stand up for what is right," the champ wrote. The internet, in turn, stood up and cheered.
Download X96's App