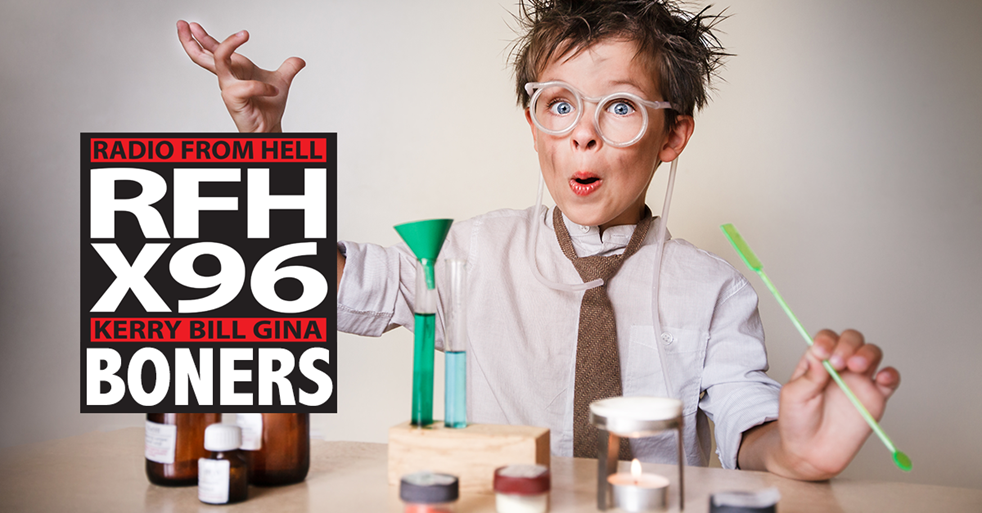 Boner Candidate #1: THE DOC WHO TOLD ME I HAD SEXOMNIA DIED
An Indiana teen accused of sexually assaulting a 15-year-old girl claims that he suffers from a rare, but legitimate condition called "sexsomnia." Andrew Passwaiter, 18, told police that he was diagnosed with the condition, which causes people to engage in sexual behavior while asleep, but not remember it. He was arrested on Monday for an incident that occurred in early March. The 18-year-old from Blooomington, Indiana said that he does not recall fondling the girl during a sleepover, according to KCTV. The victim claimed that Passwaiter put his hands down her pants in the middle of the night while she was sleeping and woke her up. According to police, Passwaiter told them the doctor who diagnosed him as a sexsomniac had died. "He stated that he had been diagnosed but was unable to provide us with any information of a doctor we could follow up with," Bloomington Capt. Steve Kellams told KTCV.
Boner Candidate #2: I THINK IT'S TIME I FILED FOR DIVORCE
The wife of a Tennessee teacher accused of abducting his 15-year-old student has filed for divorce, according to a report. Jill Cummins submitted the documents Friday to split from husband Tad Cummins, 50, who's along with student Elizabeth Thomas, has been missing since March 13. Jill cited "irreconcilable differences" as her reasoning and alleges her hubby is "guilty of inappropriate marital conduct," WKRN reported. The wife had previously begged her husband to return home and "do the right thing" at a news conference, but has not spoken to Cummins since he disappeared.
Boner Candidate #3: A PENNY FOR YOUR MURDEROUS THOUGHTS
Angered that a 7-Eleven clerk would not accept "a large amount of pennies" as payment for items, a woman trashed the Florida convenience store and, with firearms in hand, threatened to shoot the employee, cops report. According to police, the suspect entered a 7-Eleven in Melbourne around 1:30 AM yesterday and proffered the dirty, grimy pennies. When a "clerk said the amount was too much for the store to take in," the customer became "enraged." The suspect–who was recorded by a store surveillance camera–"began throwing and pushing items off of the counter and at the clerk," while also threatening to kill the employee. After leaving the store, the woman returned with a pair of firearms and "indicated she was going to shoot the clerk." The 7-Eleven worker suffered minor injuries during the confrontation, but did not require medical treatment.
Download X96's App