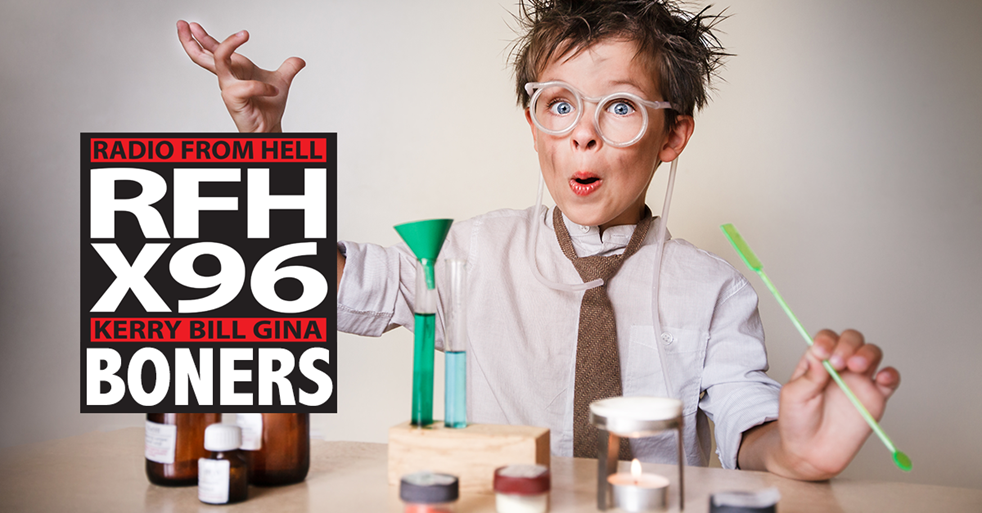 Boner Candidate #1: HE LIKES THE EXERCISE
An exercise method involving dogs dragging tires was called into question by a passerby who sent a video of the training technique to the KATU Newsroom. The video shows a man and his young son walking their dogs Thursday evening on NW Cornell Road in Beaverton. The dogs are seen dragging tires behind them, attached by a harness. The person who recorded the video feared that man may have been abusing his dogs. Denes Balazs is the man in the video. He met with KATU Sunday afternoon to explain what was going on, something he says he often has to do. Balazs brought his two dogs, the tires, and the harnesses to show how it works in person.
Boner Candidate #2: COME ON GRANNY…DRINK YOUR JUICE
A woman planned for at least a month to poison her grandmother before she finally poured antifreeze in the woman's juice and then gave it to her drink, New Jersey police said. Elise Conroy was arrested Saturday and faces attempted murder charges for allegedly trying to poison her grandmother. Police said the 84-year-old grandmother drank the tainted juice and suspected something was wrong. She called police, but did not require medical attention, according to the Daily Record of Morris County.
Boner Candidate #3: THOSE QUOTES MIGHT CAUSE OTHER STUDENTS TO BECOME GAY
Two gay high school students whose quotes were removed from their senior yearbook say they're "disheartened and angry" by the "senseless censorship" behind the move. Joey Slivinski and Thomas Swartz, who recently graduated from Kearney High School in Missouri, told KCTV they submitted their senior quotes for the yearbook on time just like their other classmates — only to realize that something was amiss when they cracked open the keepsake. Without warning, school district officials had scrubbed their quotes out of concern that they could "potentially offend" other students.  "Of course I dress well, I didn't spend all that time in the closet for nothing," Slivinski's original quote read. Swartz, meanwhile, had submitted this: "If Harry Potter taught us anything, it's that no one should have to live in the closet."
Download X96's App