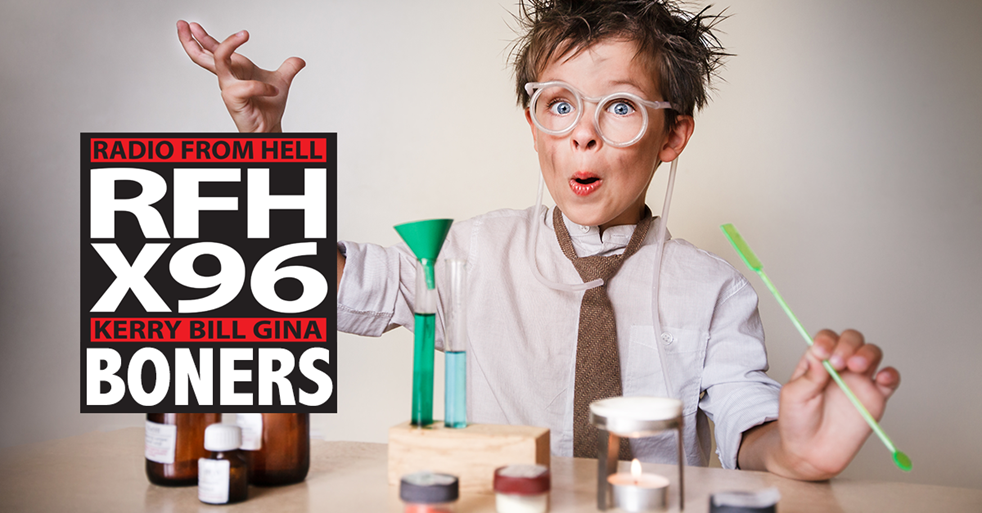 Boner Candidate #1: MAYBE I LOOK LIKE A NEO NAZI, BUT I'M REALLY JUST STUPID.
A Colorado man who claimed he was stabbed by an antifa militant because of his neo-Nazi haircut now admits he made up the whole story. Joshua Witt, 26, a U.S. Navy boatswain's mate, was booked by Sheridan police Thursday on a summons charging him with false reporting. He confessed his earlier report that he was the victim of a stabbing was false, according to the Denver Post. Witt told police he was attacked Aug. 16 while in the parking lot of a Steak 'n Shake. Actually, he cut himself and made up a story about being stabbed by someone who asked if he was a neo-Nazi, according to the Denver Post. "All I hear is, 'Are you one of them neo-Nazis?' as this dude is swinging a knife up over my car door at me," Witt told the New York Post after the supposed stabbing. "I threw my hands up and once the knife kind of hit, I dived back into my car and shut the door and watched him run off west, behind my car."
Boner Candidate #2: SO WE'LL CALL IT DIMAGGIO CIRCLE?
A statue of Joe DiMaggio should replace the one of Christopher Columbus in Manhattan, according to AM 970 radio personality Joe Piscopo. "If they're stupid enough to take down Columbus, then they better put up DiMaggio," Piscopo said. At one time, Yankee owner George Steinbrenner wanted to put statues of DiMaggio in both Central Park and center field in the old Yankee Stadium. But Joltin' Joe objected because he was still alive and didn't believe in monuments to the living.
Boner Candidate #3: DRAG HIM WITH HIS PANTS DOWN.
There is zero reason to feel any type of sympathy for the dude in the video below, because 1) he's a carjacker. And 2) he's a carjacker. So yes, karma arrived to take care of this criminal fairly quickly. It all kicked off in Kent, Washington when a Twitter user was able to film a would-be carjacker attempting to steal someone's car. The only problem for him is that the driver decided to accelerate and get the hell out of there, taking the carjacker with him. Take a look at the crazy video below. And Kent police decided to chime in on Twitter as well.
Download X96's App