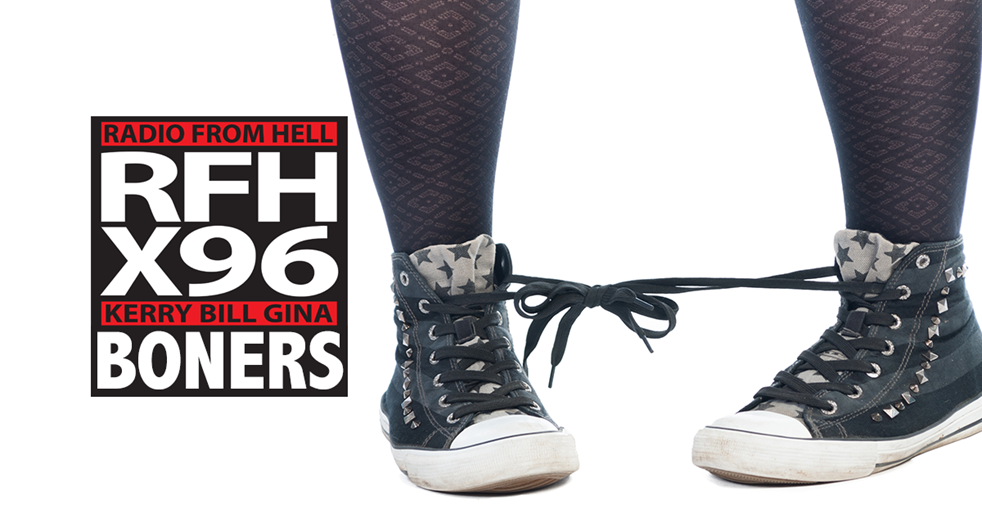 Boner Candidate #1: I GOT CHICKEN ALFREDO. I GOT SPRITE.
Youngstown State University student Albert Maruna was caught red-handed and arrested this week after he allegedly attempted to have sex with a 15-year-old boy, who turned out to be an undercover officer. Maruna IV, 22, is charged with attempted unlawful sexual contact with a minor, disseminating matter harmful to juveniles, possessing criminal tools, and importuning.  Austintown police say Maruna started chatting through an online dating app with an undercover officer.  They say Maruna's conversations were sexually graphic, he sent nude pictures of himself and he set up a meeting with someone whom he believed was an underage boy.
Boner Candidate #2: THE JETBLUE BITER
A JetBlue passenger who wouldn't stop biting people aboard his flight forced his plane to make an emergency landing — so that cops could sink their teeth into him. The flight from Los Angeles International Airport to JFK in New York was somewhere over Utah when the unidentified deranged man started noshing on the people next to him, whom he apparently knew, and punching strangers, according to a local CBS report. There was a doctor on board. But when the clinician tried to examine him, the man attacked the doctor too. Fellow passengers had to help restrain the unruly flier.
Boner Candidate #3: GINA, YOUR "TAKE BACK THE FLAG" EFFORT HAS FAILED.
In a video that went viral on Twitter, people wearing American flag-themed clothing, including one wearing a shirt supporting President Donald Trump, can be seen laughing at a Palestinian-American family who attended a pro-Palestine rally in Los Angeles on Sunday. Family members told HuffPost that the Trump supporters called their 5-year-old cousin a "little terrorist" shortly before the footage was captured. One of the family members, Rawan Yasin, filmed the video and it was posted by her sister, Rania. Twitter users and some media outlets have since identified the man in the video as John Turano, who's best known for dressing up in Spartan-inspired costumes and attending alt-right protests as "Based Spartan." But as of June, he has claimed he no longer identifies with the alt-right movement. The woman talking in the video and wearing the Trump shirt has been identified as Turano's daughter, Bianca.
Download X96's App