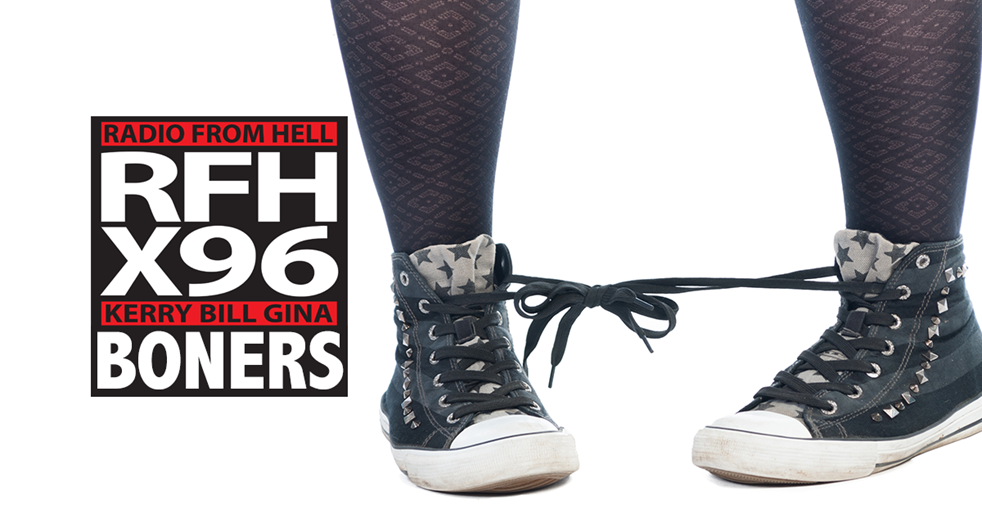 Boner Candidate #1: IT'S A WIN/WIN; WE GET DRUGS AND THE KIDS ARE BETTER OFF.
Los Angeles County authorities say two parents have been arrested on suspicion of trying to sell their two sons for drugs. Sheriff's officials said Monday that deputies responded last week to a home in the Mojave Desert city of Lancaster following reports of possible child abuse. Officials say investigators determined 38-year-old Vincente Calogero and 32-year-old Sarah Nilson attempted to exchange their two sons for money or drugs. Calogero and Nilson could face charges including felony child endangerment, child neglect, and being under the influence of a controlled substance. It wasn't immediately known if they have attorneys.
Boner Candidate #2: JUST LEAVE ME ALONE.
A retired U.S. Army veteran says on consecutive nights, someone defaced his prized American flag and then attacked him, pouring gasoline on him in the process. "I don't understand a single bit of it. I don't," said Tayler Kays, of Salt Lake City. "There's no way you can explain the thought process of someone like that. No one can." Kays uses his garage as a place to seek solace and collect his thoughts. Inside, there are several mementos that have deep personal meaning to him, he said, including a U.S. flag he received when he retired from Fort Bragg in 2012. On Friday night, someone went into Kays' garage and spray-painted a profanity on his flag, he said. Then Saturday, Kays said he went out to his garage after hearing a noise. When he went inside, Kays was confronted by a man in front of him and then attacked from behind by another man, who wrapped wire around Kays' neck, he said.
Boner Candidate #3: I HEARD HE HAD TO GO HOME AND YELL AT HIS FAMILY.
The group Alliance for a Better Utah hand-delivered a petition to the Utah County Commission Tuesday morning with more than 300 signatures asking embattled Commissioner Greg Graves to resign. Graves did not attend the meeting. Allegations that Graves sexually harassed an employee and is widely viewed as a workplace bully with explosive and vulgar tendencies came to light two weeks ago after his fellow county commissioners decided to release documents detailing a complaint against him and the ensuing investigation. "The investigator concluded that you treated the claimant in an unfair, demeaning and offensive manner and that your behavior was consistent with the way you treat many other employees of county," said Laura Boyer, policy and advocacy fellow at Alliance for a Better Utah, as she read a letter to Graves in front of Commissioners Bill Lee and Nathan Ivie Tuesday.
Download X96's App