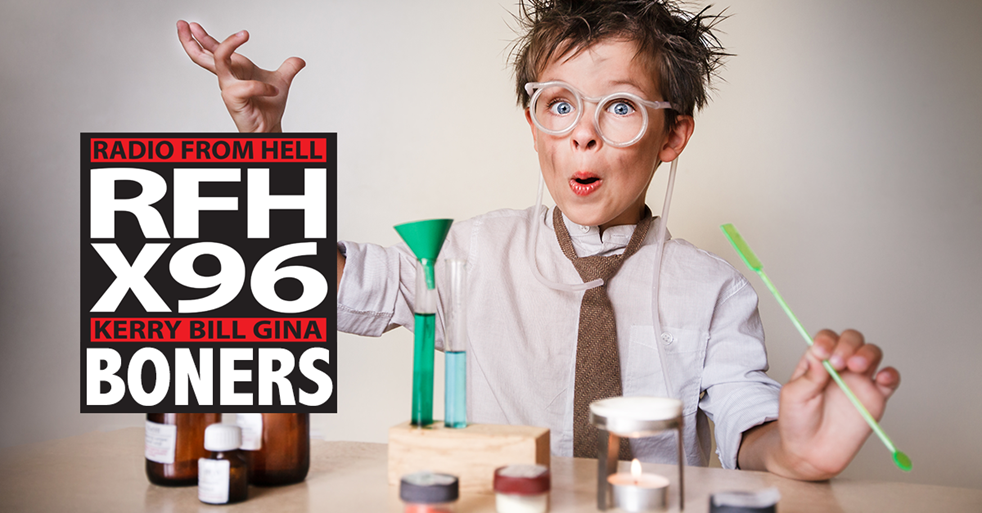 Boner Candidate #1: SON, THIS IS NO WAY TO GO THROUGH LIFE.
A man at a Portland strip club is accused of firing his gun at least seven times in the parking lot of a Southeast Portland strip club last Wednesday, shortly after witnesses say he ranted about how "that DJ is racist to me because I am white" and threatened to kill a bouncer, who the man accused of being a gang member. Daniel Frank, a 31-year-old Newberg resident, was charged on Thursday with two felony counts of unlawful use of a weapon for the encounter at Mystic Gentlemen's Club on Wednesday night. He was released shortly later, records show, ahead of his December 14 arraignment. A Mystic bouncer told police that Frank was acting weird after entering the club and that he had "strange interactions with some of the female entertainers," a probable cause affidavit for Frank's arrest says. When Frank went outside and went to a motorcycle, he tried to come back, but the bouncer wanted to check him for weapons again. That's when a witness reported Frank said "That DJ is racist to me because I am white" and yelling to the bouncer "Do you want to die bitch?! Are you a gang member?!"
Boner Candidate #2: YEAH. THAT'S IT. IT WAS A RANDOM BLACK GUY.
A Florida teen allegedly set his girlfriend's house on fire while she and her parents were inside. But when confronted by detectives, he claimed a "random black guy" did it. Cops say Jose Bernardo Rosas Madrigal doused the Polk City home with lighter fluid—days after he scoured Google for "how to burn a brick house down," and threatened to kill his sweetheart over Snapchat. The 19-year-old even used the liquid fuel to draw a heart on a fence near his girlfriend's bedroom window, the Polk County Sheriff's Office says. After Madrigal ignited the family's front yard, he drove past the house to see his handiwork, authorities allege. James Scott, the father of the girlfriend, says his residence avoided damage but that parts of his yard went up in flames. "We were very lucky. We caught it in time before it blew up," Scott told The Daily Beast.
Boner Candidate #3: WE NEED TO HELP THESE POOR MILLIONAIRES.
A top Republican senator defending his party's tax overhaul efforts said lowering federal estate taxes would benefit investors instead of spenders who waste their money "on booze or women or movies." "I think not having the estate tax recognizes the people that are investing, as opposed to those that are just spending every darn penny they have, whether it's on booze or women or movies," Iowa Sen. Chuck Grassley said in an interview with the Des Moines Register over the weekend. The seven-term senator drew ire for his comments after the House and Senate passed bills that would eliminate or heighten the minimum for the estate tax, respectively. In a statement on Monday, Grassley, who is also a senior member of the Senate Finance Committee, said his comments were misinterpreted. "My point regarding the estate tax, which has been taken out of context, is that the government shouldn't seize the fruits of someone's lifetime of labor after they die," Grassley said in a statement to MONEY. "The question is one of basic fairness, and working to create a tax code that doesn't penalize frugality, saving and investment."
Download X96's App