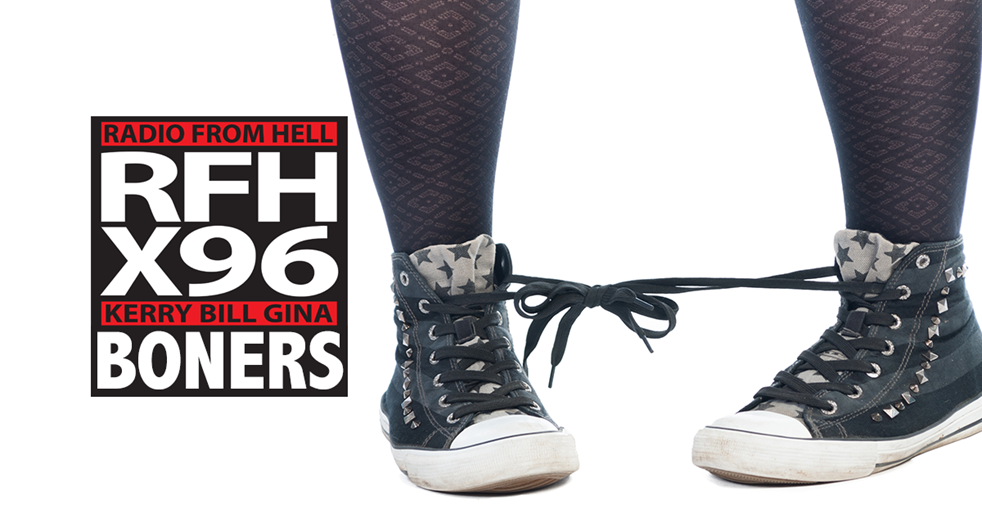 Boner Candidate #1: TRUMP CALLED ME AND SAID…"FIGHT THE LIZARD PEOPLE."
An armed Washington state man stopped in the middle of an intersection last month to fight "lizard people" because President Trump told him to, police said. The Pierce County Sheriff's Office said they received a call on Nov. 25 in Parkland, Wash., that a 54-year-old man had stopped his white SUV in the middle of an intersection, waved an AK47 and screamed about "sending in the news" and "lizard people." Police arrived at the scene and started closing in on the man who put his weapons away in the car and laid on the ground as per police orders. The man allegedly resisted being handcuffed before police tasered him. According to police, the man said he had "snorted methamphetamine to lose weight" and had been prescribed morphine.
Boner Candidate #2: HE SEEMS LIKE THE PERFECT CHOICE TO REPLACE HIS FATHER IN CONGRESS.
John Conyers III was arrested in February on suspicion of domestic violence, but charges were not filed. John Conyers III, the son of former Rep. John Conyers (D-Mich.), was arrested earlier this year on suspicion of domestic violence but was not charged, multiple outlets reported on Wednesday. The reports could jeopardize the 27-year-old's political future just a day after his father endorsed him to fill his recently vacated seat. The elder Conyers, 88, retired on Tuesday after multiple women said he sexually harassed them during his decades-long tenure in the House of Representatives ― allegations the lawmaker characterized as "not accurate." "They are not true. I cannot explain where they came from," he said. The younger Conyers, a hedge fund manager in Detroit, was arrested in Los Angeles in February after his girlfriend suffered knife cuts during an argument, according to documents obtained by NBC News. He confirmed the arrest in an interview with The New York Times, but said the incident did not lead to any charges, as "the authorities did not see any need to proceed further.
Boner Candidate #3: I HAVE THE CURE FOR AIDS.
Minister Steven Anderson from Faithful Word Baptist Church Facebook America's most homophobic preacher exhortation to Americans to kill all LGBTQ people is making the rounds again. Steven Anderson's hatred may have gotten him arrested in Botswana and banned from South Africa, but his freedom of speech allows him to spew his vitriol in America. In the sermon, Anderson tells his flock that God demands all LGBT people be put to death and encourages them to do "as the Lord commands" by Christmas. The church uploaded the sermon online. "Turn to Leviticus 20:13," he says in the video, "because I actually discovered the cure for AIDS."
Download X96's App