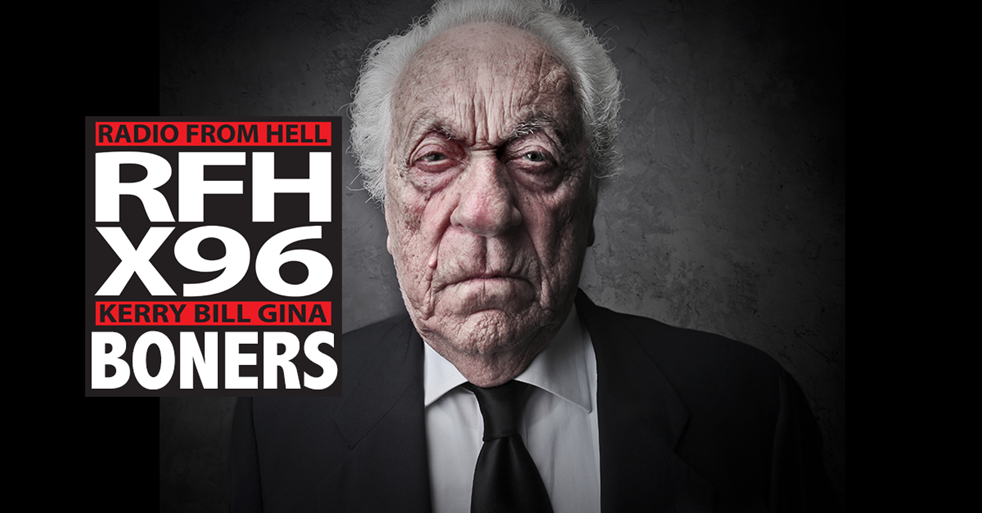 Boner Candidate #1: I'VE MADE A POOR CHOICE OF GIRLFRIEND.
Ukip leader Henry Bolton has ended his relationship with Jo Marney after it was reported she made racist remarks about Prince Harry's fiancee Meghan Markle. The leader of Ukip had been told to choose between his job and his new girlfriend after it emerged that she also sent graphic messages referencing the sexual abuse of babies in an argument with a friend. The Ukip leader admitted the relationship was "obviously quite incompatible" with his position as party chief and the "romantic element" is over as of last night". However he said he would continue to support the family of Ms Marney, who had been left "distraught" by the revelations.
Boner Candidate #2: NO ONE WANTS MICHELLE MILLER.
Police in Washington state said a wooden box donated to a Goodwill store was found to be filled with cremated human remains. Vancouver Police said they were contacted by a Goodwill employee who was sorting donations and discovered the box was an urn that contained cremains. The department's Evidence Unit released a photo of the box, which bears the name "Michelle Miller."
Boner Candidate #3: I'M A GOVERNOR; A NAVY SEAL; AND A SEXUAL BLACKMAILER
Governor Eric Greitens on Wednesday night confirmed to News 4 he had an extramarital affair, an admission a months-long News 4 investigation prompted. In a recording obtained by News 4, a woman says she had a sexual encounter with Missouri Gov. Eric Greitens and that he tried to blackmail her to keep the encounter quiet. The details were provided to News 4 by the woman's ex-husband, claiming the sexual relationship happened between his now ex-wife and Greitens in March 2015. News 4 is not naming the woman and she has not made an on-the-record comment about the story. According to the ex-husband, the recording was made just days after Greitens' and the woman's first sexual encounter. And also that Greitens took a photograph during the encounter to use as "blackmail" according to the ex-husband.
Download X96's App