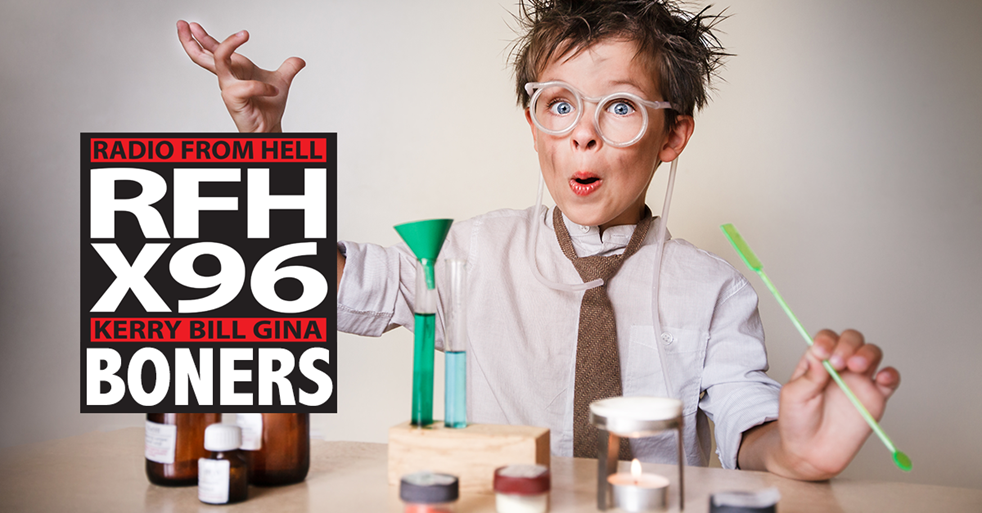 Boner Candidate #1: IT'S A SMALL APARTMENT SO WE HAD TO KEEP 'EM FROM MOVING AROUND.
California couple have been arrested on charges of torture after authorities said their 13 malnourished children were held captive in their home, with some shackled to beds in the dark.  Authorities said they were alerted after a 17-year-old girl managed to flee the house on Sunday and call police using a mobile phone she had found. She was so emaciated that officers said they originally thought she was just 10 years old. The 13 siblings discovered at the house in Perris ranged in age from two to 29, the Riverside County Sheriff's Department said in a statement. Their parents – 57-year-old David Allen Turpin and 49-year-old Louise Anna Turpin – were arrested on torture and child endangerment charges, with bail set at $9 million. The couple were described by David's parents as being "deeply religious" and are said to have believed God had "called on them" to have so many children.
Boner Candidate #2: I HAVE HAD A STOMACH ACHE FOR YEARS.
An Army veteran who says someone left a scalpel inside him after surgery is suing a veterans affairs hospital. Bridgeport resident Glenford Turner says the scalpel was only discovered years later, after he suffered from long-term abdominal pain. He sued the VA in U.S. District Court last week, seeking unspecified compensatory damages. Court papers say Turner had surgery at the VA hospital in West Haven in 2013. Nearly four years later, he went back to the VA with dizziness and severe abdominal pain. An X-ray showed there was a scalpel inside his body. Turner had to undergo surgery to remove the scalpel. His lawyer, Joel Faxon, said doctors confirmed it was the same one. Faxon called it "an incomprehensible level of incompetence." The VA said Monday it doesn't typically comment on pending litigation. US Sen. Richard Blumenthal, a Connecticut Democrat, said he was appalled and stunned by the "egregious medical malpractice case."
Boner Candidate #3: DOWN TO THE PET STORE…WITHOUT NO PANTS ON.
A Palmer Township man took his dog to a local pet store but left his pants at home, township police said. On the morning of Nov. 25, Kevin Steele walked into the Petco off Nazareth Road in a long Kansas City Chiefs T-shirt and nothing else, officers allege. Steele took his dog to the shot clinic, where it received a rabies shot, then Steele walked to the registers and paid for the service. Police noted the T-shirt was long, but that employees could see Steele's genitals were exposed and called police. Steele got into his car and drove away before officers arrived, but employees provided the cops with his license plate number. Police said when they went to Steele's home, he answered the door wearing nothing but the same T-shirt. Charges were filed on Nov. 29 and Steele, who turned 55 on Wednesday, was arraigned Thursday morning on charges of open lewdness and disorderly conduct.
Download X96's App