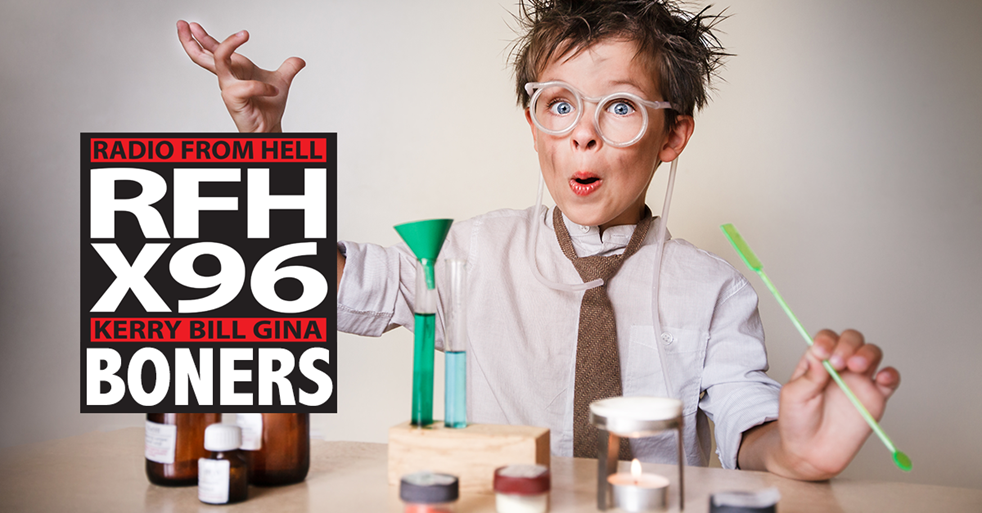 Boner Candidate #1: MAMA'S REMAINS WERE LOST OR MAYBE THEY GAVE THEM AWAY.
A funeral home lost or gave away the cremated remains of one woman's deceased mother last year, alleges a lawsuit filed against the home this week. The remains have not been recovered, preventing the family from finding closure after the death and having a proper memorial service, according to the suit filed Wednesday in 4th District Court. In January 2016, when Chris Razmic went to Provo's Walker Sanderson Tribute Center and Crematory, the funeral home told her a family member had already taken the remains of her mother, Darla Razmic, the suit alleges. But Razmic is the only family member who lives in Utah, her attorneys argue in court documents. There was no receipt of the transaction, violating Utah law and industry standards, the suit alleges.
Boner Candidate #2: A WALMART UPSKIRT INCIDENT.
While an unsuspecting female shopper was browsing an aisle, a Walmart worker creeped up behind her, knelt down and used his phone to take a photo beneath the victim's dress, police allege. Cops were summoned Tuesday afternoon to a Walmart in Boynton Beach, Florida after the shopper reported to store management that she had been victimized in an "upskirt" incident. The 35-year-old victim had been informed by another female shopper that she had been targeted by a Walmart employee. A police review of store surveillance footage showed worker Madisson Clycove Ledan, 21, approaching the customer from behind. He then knelt down and, with "some kind of device in his left hand," he "placed the device under the dress and then stood up and walked away."
Boner Candidate #3: IT WAS THE FIRST DATE AND I'M GUESSING THERE WON'T BE A SECOND.
Authorities say an intoxicated Dallas woman who was on a first date with a prominent Houston trial lawyer caused at least $300,000 in damage to his art collection, including two Andy Warhol paintings. Lindy Lou Layman, 29, was arrested Saturday on criminal mischief charges after her date with Anthony Buzbee. She was released on $30,000 bond. Online court records don't list an attorney for her. Prosecutors say Buzbee, 49, told investigators that Layman got too intoxicated on their date, so he called her an Uber after they returned to his home. Buzbee said Layman refused to leave and hid inside the home, and that when he found her and called a second Uber, she got aggressive. Authorities said she tore down several paintings and poured red wine on some while yelling obscenities. She also allegedly threw two $20,000 sculptures across the room and shattered them. The damaged Warhol paintings were each valued at $500,000 in court documents.
Download X96's App