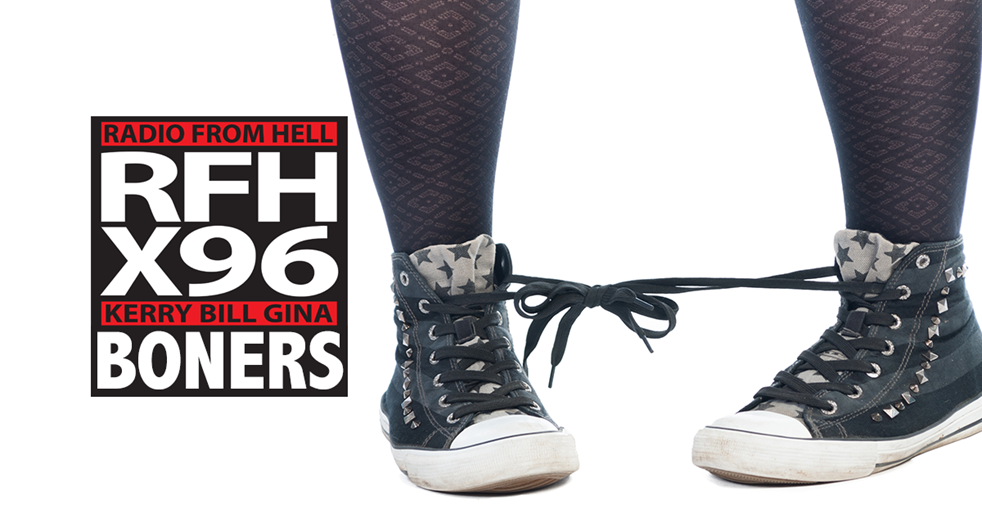 Boner Candidate #1: I DID IT BECAUSE I HATE COPS.
A Bronx teen defiantly blasted the NWA song "F— Tha Police" out his third-floor apartment window Tuesday as thousands of cops were gathered below to mourn slain cop Miosotis Familia — prompting a house call from about 20 officers. The young man, who identified himself as Julien Rodriguez, 16, said it was "satisfying" to play the song on repeat from his apartment on East 188 Street, claiming that his older brother and best friend were unjustifiably killed by cops.  "Since they did not show respect for my brother and my friend, why should I show respect to them?" the teen told The Post. About 20 officers went up to the apartment to try to halt the music, with one cop speaking to the teen in Spanish about his own time growing up as a Latino in the city, law-enforcement sources said.
Boner Candidate #2: GOD BLESS AMERICA.
A bald eagle had been eating fish from his pond and hunting small game on his property in Smithfield, Va., and Allen Thacker was not pleased. So on March 13, the 62-year-old tried to scare the bird away with a warning shot from his Remington .22 caliber rifle, according to court records. When that failed, he shot to kill. But the adult male eagle, shot through the pelvis and the left wing, was still alive. So Thacker then drove over the bald eagle, an official national symbol of the United States, with his red Yamaha Big Bear all-terrain vehicle. At first Thacker denied killing the eagle, according to prosecutors. But a witness saw Thacker circle and run over the eagle at least three or four times and then drag the bird into the woods.
Boner Candidate #3: DANGER SLIDES AT THE PARK.
Authorities in southeast Texas have launched an investigation after city workers found razor blades embedded in playground equipment at two parks. Officials in Huntsville, located about 70 miles north of Houston, found four blades on two slides at Emancipation and Boettcher Mill Road parks. Investigators told FOX 26 Houston a heating device is being used to melt portions of the plastic slides, and razor blades are then inserted into the melted surface. City workers discovered the razors during an inspection on July 6 of the playground equipment. It's not clear if children had used the slides prior to the discovery of the blades, but there were no reports of injuries. A neighbor who lives near the park told FOX 26 Houston he was shocked to hear about the vandalism.
Download X96's App