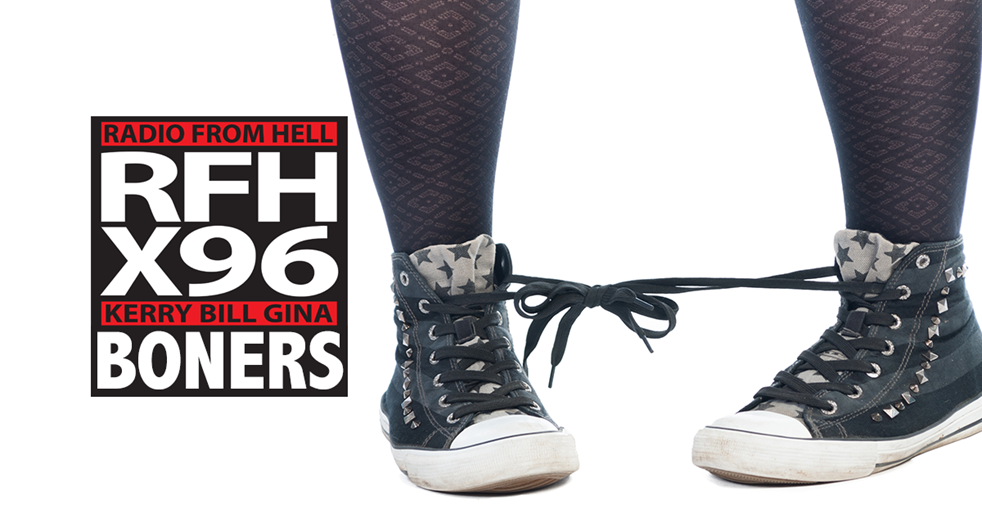 Boner Candidate #1: MAYBE THERE'S SOME DRUGS OVER HERE
The Baltimore Police Department has suspended an officer after a short video that appears to show him planting drugs in a trash-strewn yard went viral Wednesday. The 90-second video was recorded on Officer Richard Pinheiro's body camera, according to the Maryland public defender's office. The footage, from Jan. 24, shows Pinheiro placing a plastic bag into a red can and hiding it among the trash as two other officers watch him. All three officers then walk down an alley and onto a sidewalk, where Pinheiro turns on his body camera, which is designed to automatically record the 30 seconds of video (without sound) prior to activation.  Once the camera is activated, Pinheiro can be heard saying, "I'm going to check here," before walking back to the yard. Pinheiro retrieves the plastic bag from the red can and calls out to the other two officers. The state attorney's office dismissed the case against the drug suspect after an assistant public defender, who represented the man, forwarded them the video last week, according to a news release from the city's public defender's office.  The suspect had been in jail since January in lieu of $50,000 bail he could not pay, The Baltimore Sun reported.
Boner Candidate #2: GO BACK TO AFRICA
A forum about opportunities for youth in St. Petersburg, Fla. turned racial when long-shot mayoral candidate Paul Congemi lashed out at an opponent's supporters. "Mr. Nevel, you and your people, you talk about reparations. The reparations that you talk about, Mr. Nevel, your people already got your reparations," Congemi said, pointing a finger at theaudience. "Your reparations came in the form of a man named Barack Obama." The Uhuru Solidarity Movement has backed Jesse Nevel as he has expressed support for its effort to create reparations for slavery.  "My advice to you, if you don't like it here in America, planes leave every hour from Tampa airport," Congemi continued. "Go back to Africa. Go back to Africa. Go back!" "Get out of here!" a woman in the audience could be heard repeatedly saying. Congemi wrote in an email to the Tampa Bay Times, "My remark was meant for the group Mr. Nevel represents. Not all African Americans. Just those that Nevel represents."
Boner Candidate #3: I SAY GAY IS A RELIGION
Rep. Alan Lowenthal, D-Long Beach, flies the gay pride flag outside his office in Washington, D.C. (File photo.) A man who says he has filed multiple lawsuits demanding courts affirm his right to marry a laptop computer has now filed suit insisting Rep. Alan Lowenthal and three other members of Congress remove the rainbow-colored Pride Flag from the hallways outside their congressional offices. The plaintiff, Chris Sevier, has already attracted a fair amount of media attention for his legal filings. Lowenthal, D-Long Beach, acknowledged the lawsuit and his intent to resist its claims via his Twitter account. "I won't remove this symbol of love & diversity for voices of hate & bigotry," Lowenthal tweeted on Wednesday. Sevier's lawsuit against Lowenthal and three other Democratic members of Congress was filed late June in U.S. District Court for the District of Columbia. Although Sevier said by telephone he would have no objection to members displaying the Pride Flag inside their offices, his lawsuit demands the court declare homosexuality to be a religion (he argues proponents of LGBT acceptance make unprovable claims), and that public display of the Pride Flag by a government officer violates the First Amendment's ban of an establishment of religion.
Download X96's App