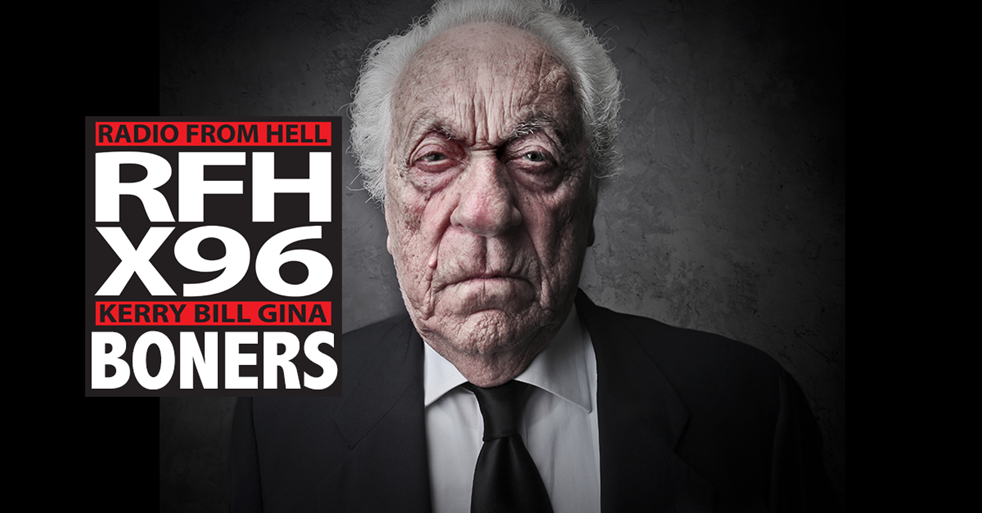 Boner Candidate #1: I GOT A HAMMER STUCK IN MY MOUTH
Have you ever loved something so much you just had to stick a hammer in your mouth?  That's how one devoted K-pop fan felt. 14-year-old Kaley was inspired to display her passion for the band BTS during a conversation with her friend. "I was sending her pictures of one of them, [and] he's good-looking," she told BuzzFeed News. "So I sent it and said, 'He's so beautiful I could shove a hammer in my mouth.'" Of course, her friend challenged her to follow through on that assertion. And, of course, Kaley ended up with a hammer stuck in her mouth. Kaley told BuzzFeed that she got the hammer out 10 minutes later, and then put it back in a couple times to show her friends. Since then, she's added a hammer to her display name on Twitter.
Boner Candidate #2: DON'T YOU KNOW WHO I AM? TED CRUZ LIKES ME.
A former state lawmaker who is running for a congressional seat has apologized for his behavior after he received a speeding ticket earlier this year, KSTU-TV reported. Chris Herrod, who is running to represent Utah's 3rd congressional district, was stopped on Feb. 9 for driving 79 in a 70 mph zone on Interstate 15, the station said in a story published Saturday. In a recording of the traffic stop, Herrod tells the trooper: "I'm a former legislator that was honored. I'm happy to go on my credibility," according to KSTU. During a court hearing in April about the speeding ticket, Herrod questioned the trooper's discretion of issuing a ticket at that rate of speed and began to dive into what he saw as a "policy issue," the station reported.
Boner Candidate #3: TRANS SOLDIERS SCARE THEIR FELLOW SOLDIERS MORE THAN COMMIES AND MUSLIMS
Right wing Christian pundit Wayne Allyn Root has made a shocking claim on his radio show following President Trump's decision to ban transgender people from the military. He agrees with the move because he thinks American soldiers are cowards. "Brilliant Donald Trump cements his support among every conservative, every Christian, every evangelical Christian and every straight white male in America," Root gloats according to Right Wing Watch. "We are back! America is back! Thank God for Donald Trump. Thank God for common sense." "We've had it with this transgender issue," Root says. "Do whatever you want in your bedroom, but you can't go in the military, you cannot serve alongside the men and women who are fighting to save America [who] don't want to be on the battlefront or in the fox holes with a he/she."
Download X96's App