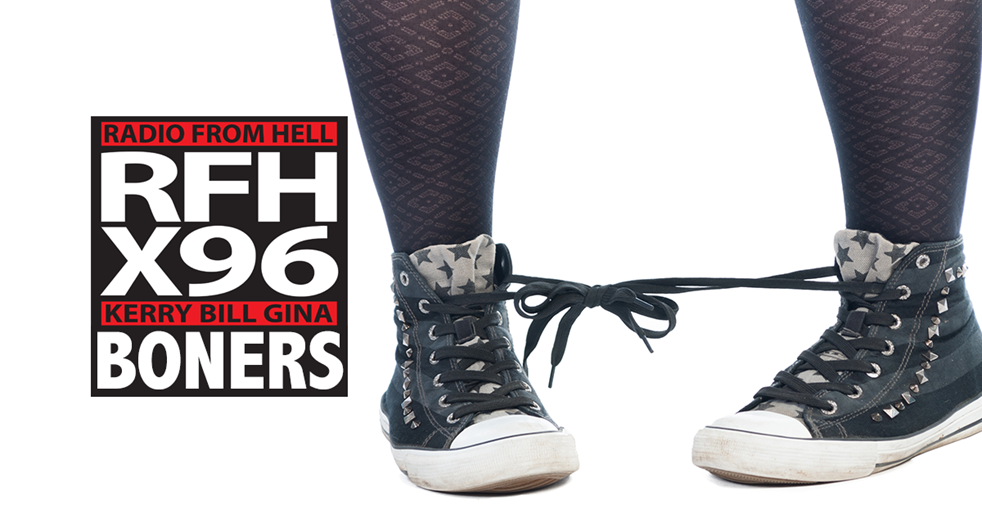 Boner Candidate #1: JUMBO SHRIMP HAS YOUR PREGNANCY TEST.
The Baseball Grounds of Jacksonville will be the site of Thursday's "You Might Be The Father" promotion held by the Jumbo Shrimp. (Florida Times-Union, file) The last time the Jacksonville Jumbo Shrimp got this much attention, they had just changed their name to the Jacksonville Jumbo Shrimp. Jacksonville's minor league baseball team is having its usual Thirsty Thursday promotion this week with discounted beer — 12 ounces for $1, 24 ounces for $2. But this Thursday there's a second promotion: You Might Be the Father's Day. That's right. In honor of Sunday being Father's Day, the Jumbo Shrimp will distribute free pregnancy tests at Thursday's game.
Boner Candidate #2: A SERIOUS DOG POOP FIGHT
Police in Florida say an argument between two men over dog poop has left one in jail and another with a knife wound to the hand. The Palm Beach Post reports 33-year-old Ricardo Garcia Sanchez was arrested Monday and charged with aggravated battery with a deadly weapon. A police report says he's a property maintenance worker at an apartment complex in West Palm Beach and fought with a resident who he believed allowed his dog to defecate without cleaning up afterward. Garcia Sanchez admitted to confronting the man about the pet but denied having the knife, which police didn't find. He said he didn't know how the man was injured.
Boner Candidate #3: I STILL DON'T UNDERSTAND HOW THEY CAUGHT US.
It is an only in Silicon Valley kind of story, as police say high-tech thieves were caught stealing thousands of dollars worth of GPS tracking devices from a Santa Clara tech company. "These devices kind of look like cell phone chargers, so they probably thought they had some kind of street value," Roambee Corporation Co-Founder Vidya Subramanian. Subramanian is talking about the hundred or so GPS tracking devices that were stolen recently from the company's Dela Cruz Avenue labs. "The moment we realized they had a box of trackers, we went into recovery mode," Subramanian said. "We notified the police and equipped them to track the devices, and in about 5 or 6 hours, it was done."
---
Subscribe to X96's News!
Get the latest music news, contests and flyaways, and more straight to your inbox with our weekly emails.