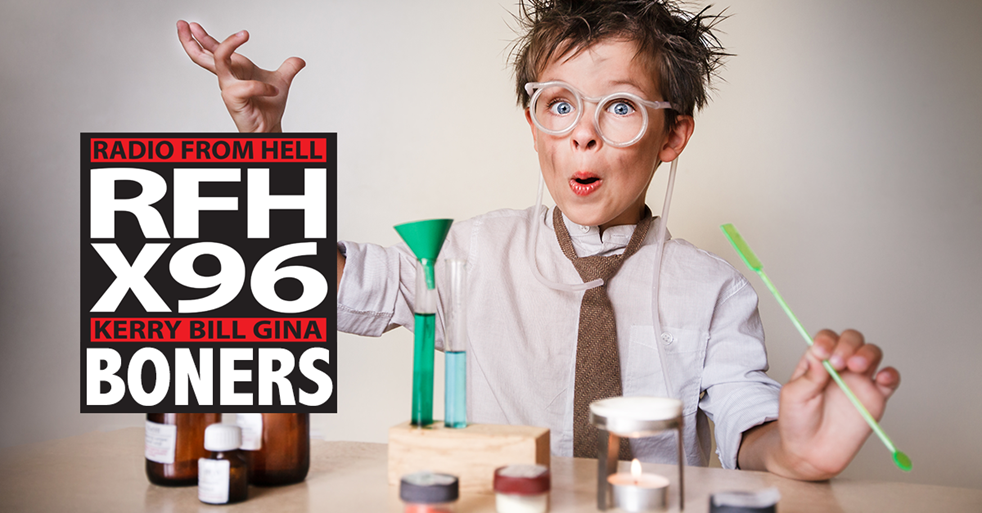 Boner Candidate #1: MY CLIENT WAS BULLIED INTO ASSAULTING AN UNCONSCIOUS WOMAN.
A former Vanderbilt University football player charged with raping an unconscious female student in a dorm room in June 2013 was pressured and bullied into participating, his lawyer contended in the opening of his trial Monday. In opening statements, defense attorney Katie Hagan said trial jurors must determine if Brandon E. Banks was acting under duress during the rape, which has led to convictions and prison sentences for two of his three teammates also charged in the incident. On Monday, Assistant District Attorney Jan Norman opened the trial by telling jurors, in graphic detail, that a video shows Banks assaulting the student with a water bottle. Banks' cellphone also contained 23 of 41 images of the assault, Norman said. At times during the rape, the players responded with laughter and applause, Norman said.
Boner Candidate #2: PROTECT ME FROM MY OWN STUPIDITY PLEASE.
In an ambulance speeding through Staten Island, a patient began tending to his own needs. He unbuckled the straps of the gurney on which he lay, and opened the doors of the moving vehicle. The patient, Yaugeni Kralkin, then jumped out, tumbling onto the asphalt and falling unconscious. On Friday, Mr. Kralkin, 56, filed suit in State Supreme Court on Staten Island against the city, the Fire Department and the four emergency medical workers who were administering to him that night last June. Mr. Kralkin has accused the workers of failing in their duties, saying they did not stop him from exiting the ambulance and are thus responsible for the injuries he sustained hitting the pavement on Richmond Avenue.
Boner Candidate #3: YOU SAY SLAVERY….I SAY SOUTHERN CHARM
'Wheel of Fortune' is under fire for use of an image that appears to depict slaves.  (AP) "Wheel of Fortune" is under fire for using a photographic backdrop showing two African-Americans in slave-era clothing. The photo, which was used for "Southern Charm" week, sparked outrage from viewers. "Someone please tell me why @WheelofFortune has slaves in their 'Southern Charm Week' images?" wrote a user named Joshua Itiola.
Download X96's App