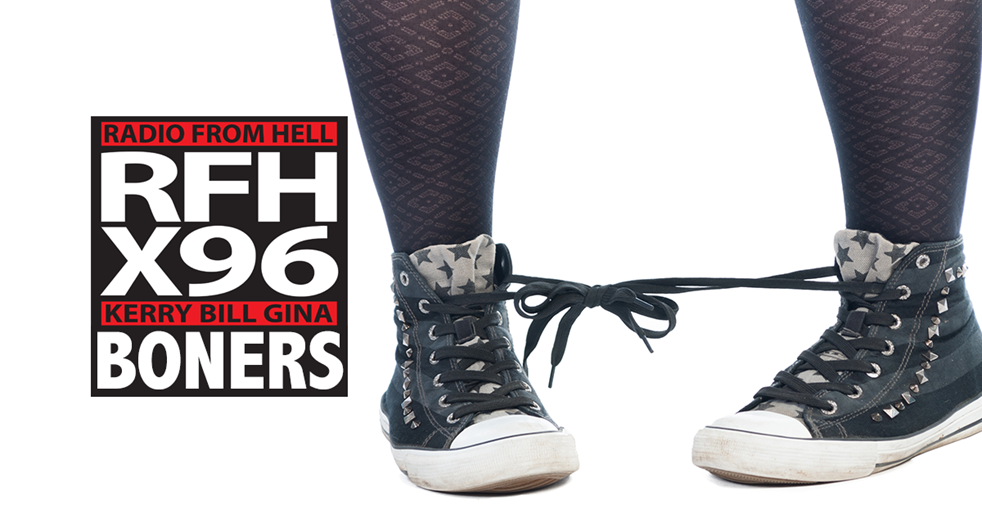 Boner Candidate #1: I'M A MEMBER OF THE WHITE PRIVILEGE CLUB.
San Francisco police detained a motorcyclist who they said drove his bike at a group of protesters demonstrating against the federal health care bill in an apparent attempt to hit them, according to witnesses as well as photographs and videos from the scene. A few dozen people were staging a "die-in" early Wednesday afternoon on Seventh Street near Mission Street when the man on a red motorcycle appeared, said one of the protesters, 43-year-old Tracey Brieger of Emeryville. She said the activists, some of whom held up posters that looked like tombstones to decry the Republican health care bill designed to replace the Affordable Care Act, had planned to block the intersection for about 10 minutes.
Boner Candidate #2: I'M BETTING THE FACULTY ADVISER IS A RUSSIAN.
Students at a Southern California high school got a lesson in political corruption after it was revealed that a faculty adviser rigged the election for class president and two other races. In an email last week to parents, the principal of Vista Murrieta High said the company that handled ballot counting confirmed fraudulent votes made online changed the outcome of elections for 2019 president, 2019 secretary and 2018 president. "This is a very unfortunate and disappointing situation, and I regret the impact it has had on the students involved and the student body as a whole," Principal Mick Wager wrote. District officials would not identify the adviser who took responsibility for manipulating the votes at the school east of Los Angeles. The Riverside Press-Enterprise reported Tuesday that the person had held the job for about a year.
Boner Candidate #3: PARENTS BE HONEST; YOU'VE ALL WANTED TO DO THIS AT ONE TIME OR ANOTHER.
A Florida woman was arrested after trying to get rid of her 2-year-old son by offering him to complete strangers. Amber Warner, 31, went up to a couple Saturday morning as they were leaving a Vero Beach restaurant and tried to get them to take her son, according to police. She reportedly told them, "I can't do it," before abandoning the boy in the parking lot. The couple told police that the woman sped off in a black truck. Vero Beach police were able to track down Warner after identifying the vehicle.
Download X96's App