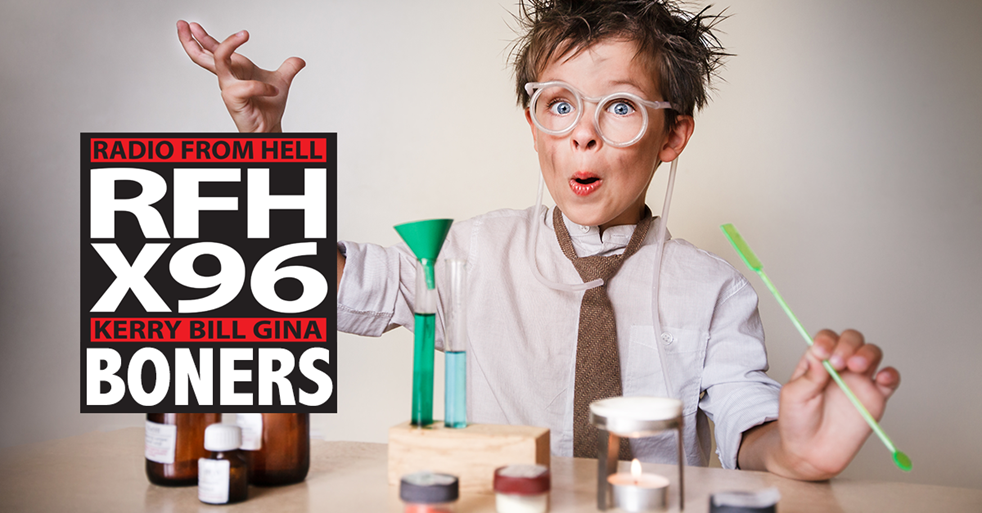 Boner Candidate #1: IT WAS AN IRON MAIDEN CONCERT; I HAD TO GO.
Bexar County Sheriff's deputies arrested a man wanted out of Austin on an aggravated kidnapping charge at a concert in San Antonio this weekend. According to the sheriff's office, Austin police said a friend of Derrick Roseland's posted a picture of Iron Maiden concert tickets on Facebook. Authorities suspected Roseland would be attending the concert as well. According to Iron Maiden's website, they stopped by the AT&T Center on Saturday.
Boner Candidate #2: OH MY GOD…I HAVE TO SIT NEXT TO THAT?
An overweight man booked two seats for himself on a Spirit Airlines plane, but was humiliated when the airline gave one of them away without notice, according to a report. Jose Cordova, of Westminster, Colorado, was flying home from Las Vegas on Wednesday after a trip with with two of his friends, FOX 8 reported. "I am a big person and I knew one seat wouldn't fit for me, and to be comfortable, I wanted to have two seats," Cordova told the station. His friend, Scott Tenorio, even called ahead to ask for a seat belt extender for Cordova. On the group's flight out to Vegas, Cordova was allowed to occupy two seats with no problem. But when he boarded the flight home, he was informed that Spirit Airlines gave one of his seats to someone else because of an overbooking issue, the station reported.
Boner Candidate #3: WE WILL SLAP THOSE GAY DEMONS OUT OF YOU.
For two years, Matthew Fenner said he pleaded with authorities to investigate his allegations that a group of fellow congregants at the Word of Faith Fellowship church had punched, slapped and choked him to expel his "homosexual demons." An Associated Press investigation found that Rutherford County investigators and then-District Attorney Brad Greenway delayed investigating and told Fenner his only option was to pursue misdemeanor charges against the church members he said assaulted him for nearly two hours in the evangelical church's sanctuary. The AP's conclusions are based on more than a dozen interviews and court documents, along with a series of secretly made recordings that were provided of Fenner's meetings with law enforcement authorities, including Rutherford County Sheriff Chris Francis.
Download X96's App