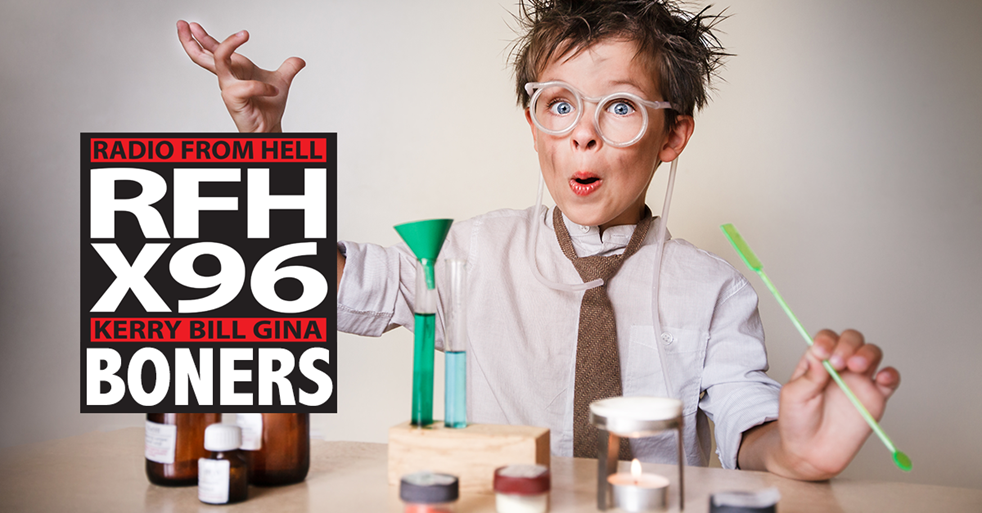 Boner Candidate #1: SHE LOOKS LIKE A BOY SO YOU ARE ALL OUT.
Mili Hernandez was supposed to be worrying about playing in the finals of a youth soccer tournament over the weekend with girls three years older. Instead, she was forced to answer questions about her hairstyle and gender, which shockingly disqualified her team. Before kickoff Sunday, Mili and her Azzurri Cachorros teammates learned organizers of the Springfield Soccer Club girls tournament were denying them a chance at the title because of their doubts over whether Mili is a girl. "Just because I look like a boy doesn't mean I am a boy," 8-year-old Mili told Nebraska's WOWT 6 News. "They don't have a reason to kick the whole club out." Mili's family tried coming to her rescue, pointing to the birth gender on her insurance card in an effort to change the organizers' minds, but they wouldn't budge. The confusion arose from a mistake on a registration from that listed Mili as a boy, Azzurri president Mo Farivari told The Washington Post. A separate form accurately listed her as a girl, he said, but the uncertainty was enough for someone to complain the Cachorros had a boy on their roster.
Boner Candidate #2: YOU ARE MY SLAVE.
The father of a 12-year-old girl in Texas said she was tormented by classmates who called her an ape and pretended to whip her like a "slave" — but that school officials failed to discipline the students or even call the incidents bullying. Robert Ranco said the harassment started in March when a fellow female student at James Tippit Middle School in Georgetown followed his daughter, who is black, around a tennis court "pretending to whip" her and saying words to the effect of "you're my slave now," the Austin American-Statesman reported. In another incident, Ranco's daughter pointed out a male student student who was causing trouble during lunch. The boy denied being involved but made a racially charged comment that school officials did not classify as bullying, the paper said. "You're not really going to take the word of a BLACK person over the word of a WHITE person, are you?" the boy said, according to a written report from the Georgetown school district. The boy would later apologize to Ranco's daughter after meeting with a school counselor, the paper reported.
Boner Candidate #3:IT'S YOUR FAULT THE WATER HAS LEAD IN IT
A Flint, Michigan official has resigned after an audio recording surfaced of him blaming residents for their undrinkable water. On the recording, which was posted online, official Phil Stair can be heard bemoaning "n—-ers [who] don't pay their bills."According to NBC News, Stair worked as a sales manager at Genesee County Land Bank. He managed tax foreclosed houses for Genesee County, and Flint sits within its borders. Thousands of Flint residents are in danger of losing their homes due to unpaid water bills—but even now, a year and a half after the crisis was brought to light, that water remains unsuitable for drinking.Water activist Chelsea Lyons recorded Stair after she and a colleague met him at a local bar. After two days of recording, she posted his remarks to Truth Against the Machine."Flint has the same problems as Detroit," Stair claimed, "fucking n—-ers don't pay their bills, believe me, I deal with them."He continued, "They just don't pay their bills. Well, Detroit didn't collect on their bills, so they charged everybody else, but—Flint—Flint had to pay their bill to Detroit."
---
Subscribe to X96's News!
Get the latest music news, contests and flyaways, and more straight to your inbox with our weekly emails.