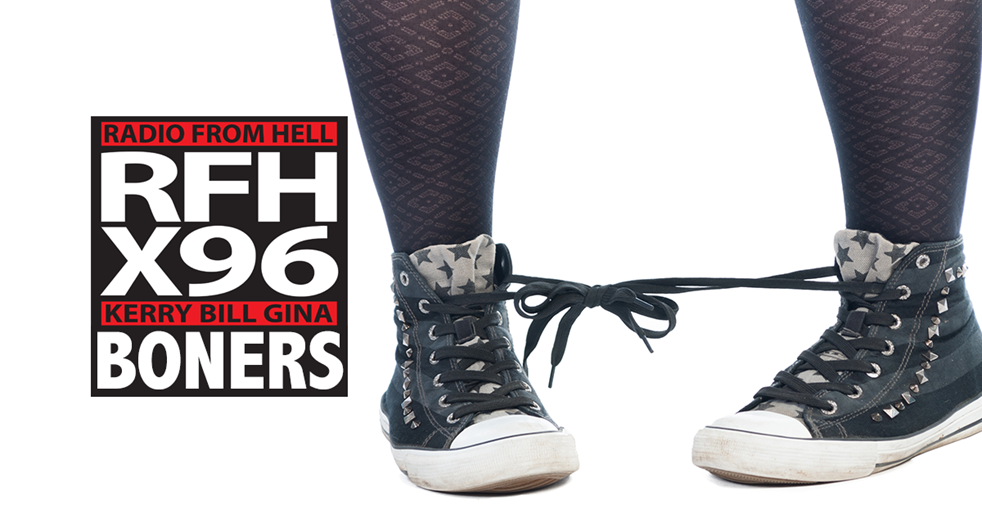 Boner Candidate #1: WHAT? WHAT'S WRONG WITH MY REGISTRATION?
Orlando, FL — The Florida Highway Patrol shared a photo of a man's crude attempt to update his vehicle registriation sticker manually using a permanent marker. The tweet from the FHP Orlando account shows a license plate tag sticker where someone had used a permanent marker to try to change the expiration date from "02-17" to "02-18." The tweet read:
"Renewing tag right way-$70
Permanent marker-$2
Night in jail-$500+
Drivers face when you ask if they think this would work… priceless."
Boner Candidate #2: I'LL NEED MORE THAN ONE CUP
A Kansas City woman says she was forced to urinate in a cup on a United Airlines flight and now she wants to know why the flight attendant didn't just let her go to the restroom. Nicole Harper tried to use the restroom on United flight 6056 on April 10th. A flight attendant ordered her back to her seat. The seatbelt sign was still illuminated. "I said 'I'm going to need to use the restroom or I'm going to need a cup.' They handed me the cup which was about this big and I was like 'I'm going to need a second cup.'" said Harper. Harper, a nurse and mother of two, was headed from Houston back to Kansas City. She's lived with an overactive bladder her entire life. She says she alerted the flight attendant of her condition.
Boner Candidate #3: MAKING AMERICA GREAT AGAIN
A man was caught on video delivering a long, Anti-Muslim tirade against a family vacationing last week on a Texas beach, repeatedly screaming at them about Sharia law, ISIS and Donald Trump. Fourteen members of the family were on weeklong reunion in South Padre Island when the man, who was identified in a police report obtained by BuzzFeed News as Alexander Downing, of Waterford, Connecticut, approached them. "You're a fucking Muslim, motherfucker," the man says at one point in front of the family, which included children playing on the beach, just feet away. "You will never ever, ever, stop me, my Christianity," the man says, "from rising above your Sharia law. Your Sharia law don't mean shit to me." Sharia — a religious code of conduct, no different than those contained in other Abrahamic religions — has often been used as a fear-inducing term associated with anti-Western beliefs in recent years.
Download X96's App