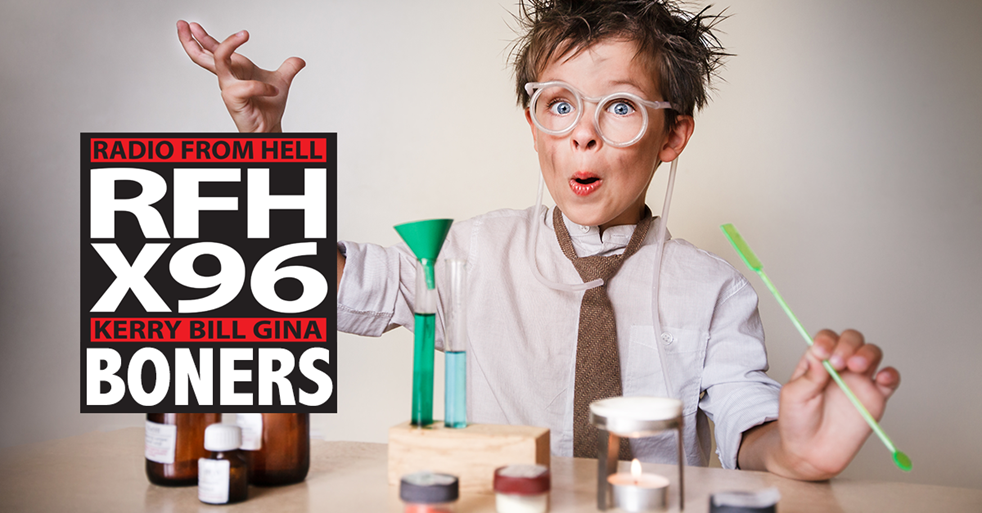 Boner Candidate #1: NO GOOD DEED GOES UNPUNISHED
A  Chicago security guard was punched in the face early Sunday morning by a man she was trying to help, according to WGN. The security guard was on duty at a residential building on Franklin Street in the city's River North district when the incident happened. As a precaution, the people who live in the building installed two high definition security cameras and they captured everything. The video shows a man walking down the street a little before 2 a.m., and eventually sitting down outside Zoa Stigler's building. Stigler, who has been working security at the building for about two months, can be seen walking outside to check on him.
Boner Candidate #2: WELL, HE LOOKS SEEDY ENOUGH TO BE A PORN MOGUL
A Kansas City-area man has pleaded guilty to duping dozens of women into having sex with him on camera by telling them they were rehearsing for roles in pornographic movies. The U.S. attorney's office says 34-year-old Mario Antoine, of Raymore, pleaded guilty to one wire fraud count and will be sentenced to 10 years in prison under the terms of the deal he agreed to Friday. He also will be required to pay restitution to his victims. Formal sentencing is set for Sept. 13. Prosecutors said Antoine created online aliases as a talent manager, photographer and videographer and claimed to work for fictitious companies in the pornography industry. Investigators say he promised to pay the women thousands of dollars.
Boner Candidate #3: USE IT, OR LOSE IT…BY SHOOTING IT OFF.
A former East Troy man argued with his wife about sex, threatened to shoot off his own penis, went into another room and fired four shots, according to a criminal complaint. "If I'm not using it, I might as well shoot it off," Robert C. Ahorner, 57, formerly of N7270 Highway 120, East Troy, told his wife during the argument, according to the complaint filed in Walworth County Court. On May 3, Walworth County sheriff's deputies responded to the East Troy home and found what looked like four bullet holes in the floor of the master bathroom, according to the complaint. Ahorner told a deputy he wanted to scare his wife and aimed the gun at the floor so the rounds would go into the basement, where no one was supposed to be, the complaint states.
Download X96's App