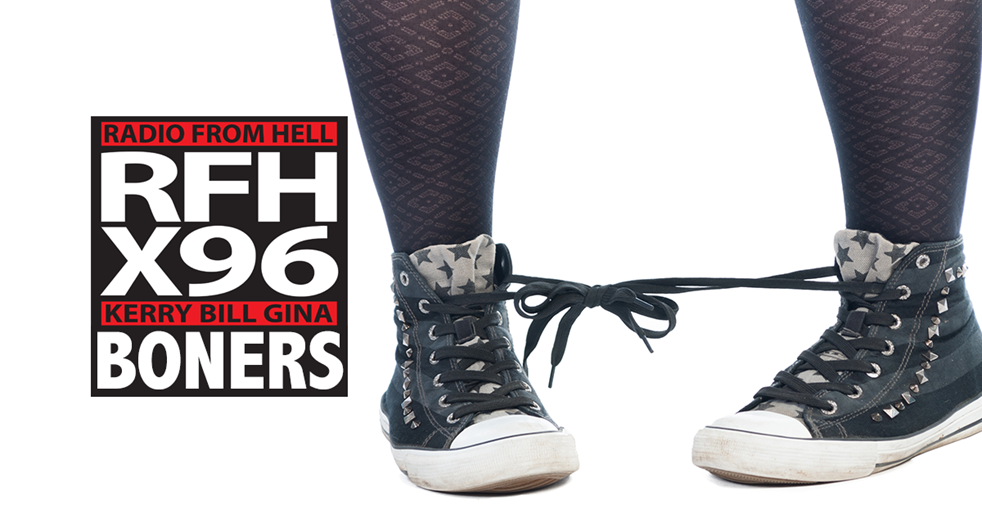 Boner Candidate #1: WHERE IS OUR HEADSTONE?
Losing a child to SIDS is awful enough, but Ashley and Thomas Hughes of Ogden say their heartache has now lead to frustration because a headstone they ordered and paid for three years ago still isn't done. "I just don't think anything compares to losing a child," Thomas Hughes said. Milo was just five months old when he unexpectedly passed away in his sleep from SIDS. "I continued CPR because that's just what you do even when you know they're gone you're supposed to keep going so I kept going until the ambulance came and took him," Thomas said. Right away, Ashley and Thomas had a vision for Milo's headstone. "We wanted baby blocks. That's what we wanted," Ashley Hughes said.
Boner Candidate #2: GRADUATION IS JUST ALL RIGHT FOR FIGHTING
New video showed a fight breaking out at the start of a high school graduation on Tuesday night in a Memphis, Tennessee, church. The footage was captured during the Arlington High School graduation ceremony at the Bellevue Baptist Church. The video showed a woman in a brown dress shoving a couple of people before a woman in a blue dress appeared and pulled the woman in brown by her hair. A woman in black got involved and pulled the woman in blue by her hair. A few people tried to stop the brawl. A separate video shows a woman in handcuffs sitting in the church lobby, Fox 13 reported.
Boner Candidate #3: YEAH, I STOLE IT. BUT I HAD A DAMNED GOOD REASON
Dunbar police said a burglary suspect told them he broke into a relative's home to recharge his phone and then stole her security system because he didn't want her to see him on camera when he masturbated to pornography. Tristan Torelle Tucker, 27, of St. Albans was charged Thursday with daytime burglary after an incident that was reported April 23 on Dunbar Avenue, according to a criminal complaint filed in Kanawha County Magistrate Court. Dunbar police said the relative said she believed Tucker had broken into her home because he had done this several previous times. Police said Tucker told them he broke through a window using a glass breaking tool on the end of a knife because he wanted to charge his cell phone. While inside the residence, he said, he started watching pornography on the phone and began to masturbate, the complaint said.
Download X96's App