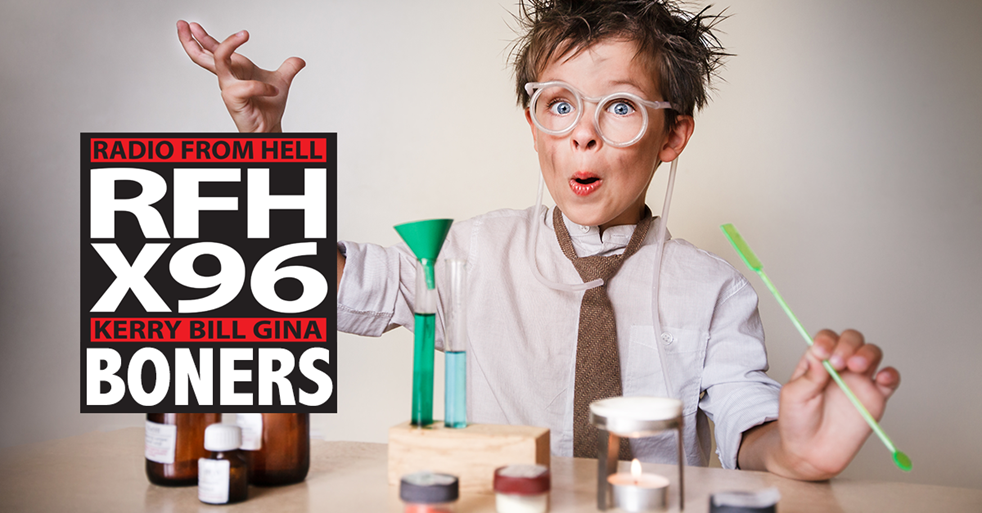 Boner Candidate #1: YOU SAID THEM FRIES WOULD BE FRESH
When she says fresh, she means fresh. Eiram Chanel Amir Dixson of Minneapolis was arrested Thursday after she maced Wendy's employees during a dispute over the freshness of her fries, news station WCCO reported. Police said that Dixson, 25, placed an order at the drive-thru requesting that her fries be fresh. When she drove up to the pick-up window, an argument ensued over the order. After Dixson reached through the window, an employee threw a soft drink at her.
Boner Candidate #2: LOOK NO FURTHER FOR A DEFINITION OF IRONY.
A Citrus County man driving drunk crashed his car into the sheriff's brand new drunk-driving awareness vehicle. At around 10 p.m. Saturday night during Pirate Fest, Paul M. Wilkins, 63, of Crystal River, drove through a traffic control point at US-19 and Citrus Avenue. He hit a Citrus County Sheriff's Office detective's vehicle and pushed it about 30 feet into their new "Don't Drink and Drive" patrol car. Wilkins claimed he didn't see the vehicles – although the police lights on both vehicles were flashing.
Boner Candidate #3: I BET HE'S DONE MORNING RADIO TOO
David Leavitt, a freelance writer and Twitch streamer, decided to tweet out a few idiotic jokes after news broke of the fatal bombing at the Ariana Grande concert in Manchester. (Leavitt deleted the first tweet, below is the screen grab.)
Leavitt has written for CBS Local, the now-defunct Examiner, and AXS.com, which appeared to have scrubbed his work from the site. He admitted to CJR, however, that he makes much of his money from sponsored Instagram posts and tweets. "These days," he said, "I find that I'm getting paid more for a sponsored tweet or Instagram post that takes less than a minute, than I do for actual journalism."
---
Subscribe to X96's News!
Get the latest music news, contests and flyaways, and more straight to your inbox with our weekly emails.