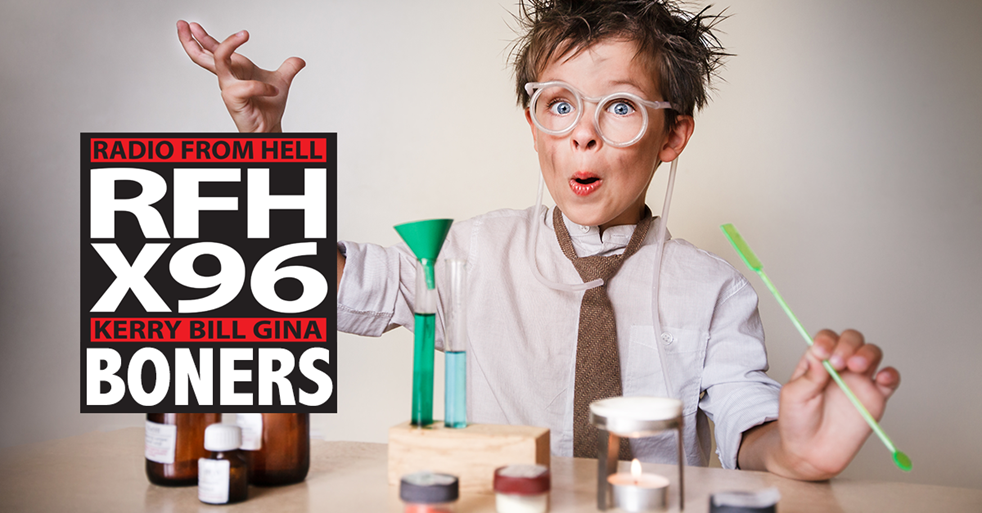 Boner Candidate #1: THE CEMETERY IS A GOOD SOURCE OF INVENTORY
Police say a flower shop owner stole plants and other items from graves at a New Jersey cemetery for months. Capt. Christopher DePuyt says police installed surveillance cameras at the First Reformed Church Cemetery in Pequannock Township after two plants disappeared from the mausoleum and replacement plants were stolen two days later. He says the cameras caught a woman in a minivan taking the plants and Riverdale officers recognized her as a former police dispatcher and current flower shop owner.
Boner Candidate #2: NO GOOD DEED GOES UNPUNISHED
Anil Vennavalli proved that no good deed goes unpunished. "How can they do this in this situation? I felt very bad," the married dad of two told The Post.The data administrator was headed to work Friday morning from Edison, N.J., to Manhattan when he watched a woman faint and collapse onto the tracks — when he rushed down to help her, a thief swiped his backpack. Vennavalli didn't think twice when he saw Madhuri Recherla, 26, faint and fall onto the tracks. He put his backpack down on the platform, climbed down with another commuter and carried the woman to safety. She had fainted because she didn't have anything to eat or drink that morning.
Boner Candidate #3: I JUST LIKE WATCHING PEOPLE PICK STUFF UP…WHAT'S SO WRONG WITH THAT?
A Tooele man who police say was knocking things off shelves just so he could watch an employee pick them up has been arrested for investigation of voyeurism. The man, 30, was at Wal-Mart, 3180 S. 5600 West, on Friday afternoon. He was observed "using a cellphone to capture images of a female employee's rear end as she bent over to pick up items that (he) knocked off the shelf," according to a Salt Lake County Jail report. He was arrested for investigation of voyeurism by electronic equipment. According to Wal-Mart security, the man has done the same thing to the same employee in the past, the report states.
Download X96's App