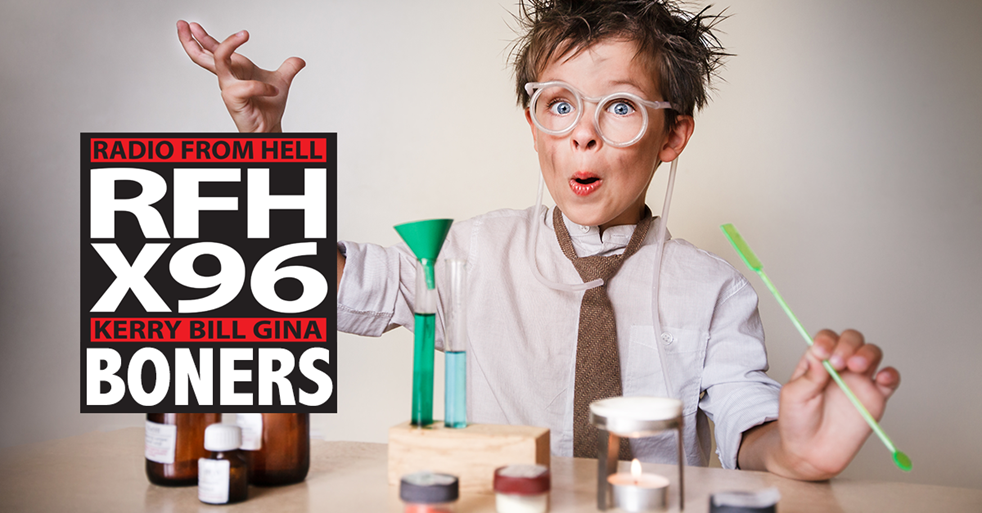 Boner Candidate #1: IF THE GENTLEMAN TRIES ANYTHING I WILL PUT A BULLET IN HIS HEAD
A Republican lawmaker in Texas responded to protests over an anti-immigrant law restricting sanctuary city policies by calling U.S. Immigration and Customs Enforcement officials on the participants. State Rep. Matt Rinaldi (R) said in a statement that he called ICE because several of the protesters, who filled the Texas House gallery and briefly drowned out proceedings with loud chanting, held signs saying, "I am illegal and here to stay." "We called law enforcement trying to incentivize them to leave the House," Rinaldi told the Texas Tribune. "They were disrupting. They were breaking the law."
Boner Candidate #2: AH COME ON…GIVE A CLOWN A RIDE.
The movie "It" isn't out until September, but motorists in California may have thought they were getting a preview when they spotted a creepy clown standing along Highway 101, wielding a bloody machete. On Wednesday, deputies from the Monterey County Sheriff's Office arrived on the scene with guns drawn. Police spotted 61-year-old Larry Allen Tovey holding out his thumb like a hitchhiker, local NBC station KSBW reported. He was then handcuffed, questioned and released.  "The guy wasn't charged because we didn't have a victim that was threatened by him with the machete," the department wrote on Facebook, adding that the "blood" on the knife was just cotton with red dye.
Boner Candidate #3: MMM, CHAMPAGNE POPSICLES
President Donald Trump's daughter faced backlash after her lifestyle brand's Twitter account — "IvankaTrumpHQ" — gave what some considered an insensitive Memorial Day holiday tip. "Make champagne popsicles this #MemorialDay," the tweet read, linking to a section on IvankaTrump.com which features a list of ideas for the holiday, described as the "Kickoff to Summer." Trump, who also serves as one of her father's top White house advisers, posted a more typical Memorial Day message on her personal Twitter account. "Today we honor the men & women in our armed forces who have lost their lives to protect our freedom," she wrote. "Thank you for your service #MemorialDay."
---
Subscribe to X96's News!
Get the latest music news, contests and flyaways, and more straight to your inbox with our weekly emails.