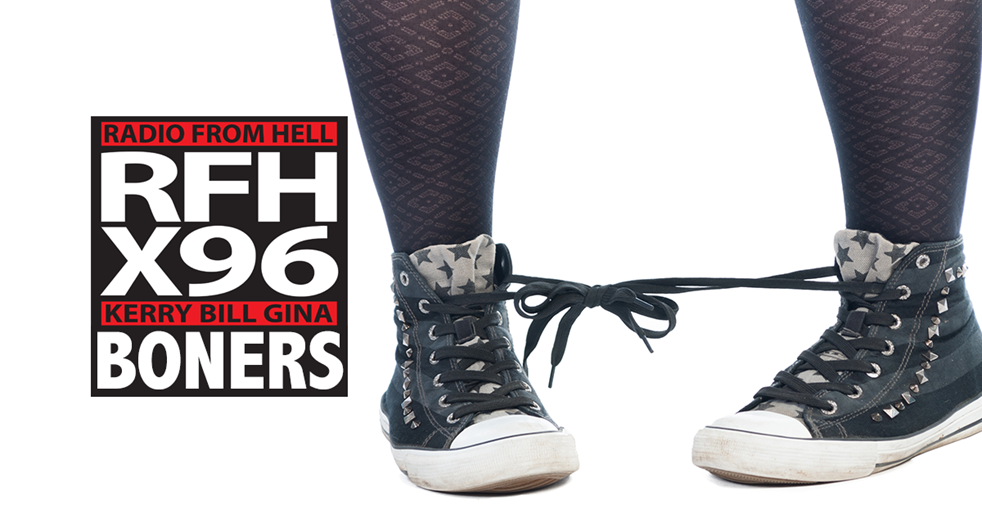 Boner Candidate #1: YEAH I LAUGHED. YOU GOTTA LAUGH OR YOU'LL JUST CRY.
A woman is standing trial on disorderly conduct charges for laughing during U.S. Attorney General Jeff Sessions' confirmation hearing. The trial for Desiree Fairooz, a 61-year-old protester with the group Code Pink, got underway yesterday in D.C. Superior Court after Fairooz declined to accept a plea bargain from prosecutors, who moved forward with the case. Fairooz laughed after Sen. Richard Shelby, R-Ala., who was introducing Sessions, said the then-junior senator from Alabama's history of "treating all Americans equally under the law is clear and well-documented," according to the Huffington Post. Video shot by a Huffington Post reporter, who said the laugh was not loud enough to be considered disruptive, is being used as evidence in the case.
Boner Candidate #2: I'M HILLARY CLINTON DAMN IT. LOOK AT ME! I'M HER.
Authorities say a drunken driving suspect who was chased by police from Maryland into Pennsylvania identified herself as Hillary Clinton. Pennsylvania State Trooper Robert Politowski says the woman he arrested early Tuesday is actually 36-year-old Holly Lynn Donahoo, of Louisville, Kentucky. She was being chased by sheriff's deputies from Garrett County, Maryland, and Maryland State Police when she drove into Wharton Township, in Pennsylvania's Fayette County. Politowski joined the chase and used spike strips to flatten Donahoo's tires. She was taken to a hospital, where police say she refused drugs and alcohol testing. She has been jailed on charges including driving under the influence and fleeing or eluding police.
Boner Candidate #3: IT'S THC AND THAT'S AGAINST THE LAW
But the THC was in her system because it is in a medication her pharmacist says she needs in order to eat while on chemotherapy. Angela Kastner has colorectal cancer. KAKE News spoke with her Tuesday night, right before she reported to jail for a 48-hour sentence. She's in jail as a result of a DUI, although she had nothing to drink. "I had … Marinol in my system that the doctors in Oklahoma gave me to fight cancer. I've been fighting cancer 5 years," Kastner said. Marinol is an FDA approved medication for cancer patients. It helps them keep down food. It's a synthetic form of THC, but it's legal.
Download X96's App