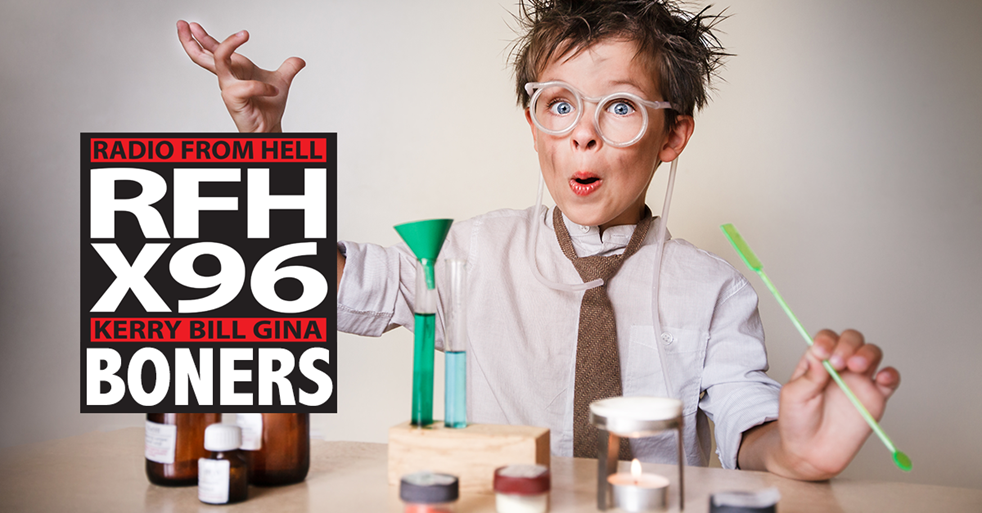 Boner Candidate #1: WELL THEN, APOLOGIZE FOR BEING A HIDEOUS PERSON.
Right-wing spokeswoman Tomi Lahren will NOT apologize for being white, she shared in a recent social media post. We can't help but hope that she at least apologizes for being a hideous person, but we wont hold our breath. Take a look at the post and see what ex-RFH intern Dick Clark has to say about Miss Lahren – HERE
Boner Candidate #2: DRUG RAID GONE WRONG
An internal investigation is under way in Detroit after undercover cops from two different precincts exchanged blows and even pulled their guns on each other during a drug raid gone wrong, according to a report. Two undercover officers from the department's 12th Precinct were conducting a "push off" operation late Thursday — posing as drug dealers to ensnare would-be buyers — when two undercover cops from the 11th Precinct approached and ordered them to the ground, sources told WJBK. The two sets of cops then began fighting each other instead of nabbing drug suspects, throwing punches and even brandishing their service weapons, sources told the station. "You've gotta have more communication, I guess," a homeowner who witnessed the incident told the station. "I don't understand that happened about that — communicate."
Boner Candidate #3: I WANT TO BE A "BOY TOY" WHEN I GROW UP.
HOPEWELL, VA (WWBT) –A controversial school assignment has Hopewell parents demanding answers. Many parents have taken to social media about a quiz they say went too far. Hopewell's superintendent agrees the assignment given to students at Woodson Middle school was not appropriate for the classroom. Should your middle school child learn from their school what a "boy toy" is? How about a mistress? Apparently, a teacher at Woodson Middle had no problem with it. "Do you see anything wrong with it?" NBC12 asked parent Tara Sample. "Yeah, I do. It doesn't need to be taught in school," she responded. School is exactly where sixth grader Faith Sample received a shocking quiz in her Family and Consumer Science class. "She passes the packet out and she tells us to start working on it," the student said. The fill-in-the-blank questions asked, "What do you call a married man's girlfriend?" "What do you call the younger boyfriend of a much older woman?"
The answers are mistress and boy toy.
Download X96's App