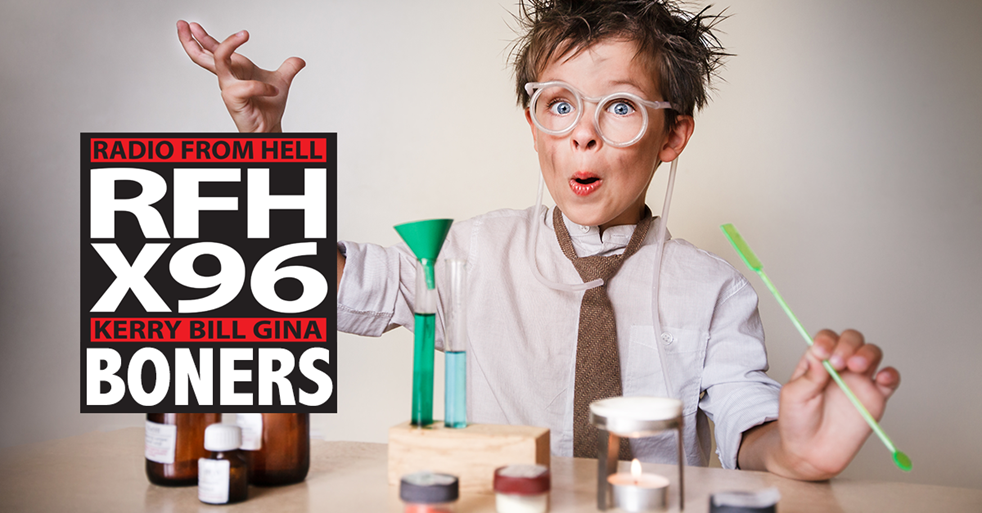 Boner Candidate #1: AT LAST! SUCCESS! OR NOT.
A Florida man chose the wrong vehicle to try to break into. Surveillance video appeared to capture 49-year-old Stephen Titlan going from car to car along a residential block in Tampa earlier this month. Seven times he was stymied as the doors were locked. The next day, Titland – who was already on felony probation for a burglary and criminal mischief conviction – had more success when he found an unlocked door. The vehicle, however, was not empty. It was an unmarked Pasco Sheriff's Office vehicle and was occupied with several members of the sheriff's office's Strategic Targeted Area Response Team. Analysts positively identified Titland as the same man from the attempted burglaries the night before, authorities said.
Boner Candidate #2: FEARLESS LEADER TOLD US TO MOW GRASS, SO WE MOW.
Municipal employees in a Russian city caused confusion on social media when they were filmed using weed whackers to mow grass that was covered in snow. The video, recorded Friday, shows city workers in Krasnoyarsk using string trimmers in an apparently unfruitful attempt to cut the snow-covered grass next to a road. Commenters joked the workers were actually just trying to even out the snow, rather than trim the plants beneath it. The mayor's office told local media the workers were sent out in response to requests from the public about trimming the overgrown vegetation at the road side, but officials did not confirm whether the requests were actually made earlier in the year.
Boner Candidate #3: A TEACHER NEEDS A PICK-ME-UP
A teacher is facing charges after a student shot footage of her seemingly doing cocaine in a classroom. Police in St. John, Indiana, escorted 24-year-old Samantha Cox out of her classroom at Lake Central High School on Wednesday, about an hour after junior Will Rogers filmed her through a window on a locked classroom door. Rogers said he was shocked. "She's in the corner, hiding with a chair and a book and what appears to be cocaine, putting it into lines," he told Chicago station WGN-TV. "I actually watched the footage again and again, and … just realized that my English teacher just did cocaine." This screenshot from a video allegedly shows Indiana teacher Samantha Cox using cocaine. She was arrested Wednesday on charges of possessing a controlled substance and drug paraphernalia. School officials soon saw the video and called police, who sent in a K-9 narcotics unit from the nearby town of Dyer, according to ABC Chicago.
Download X96's App