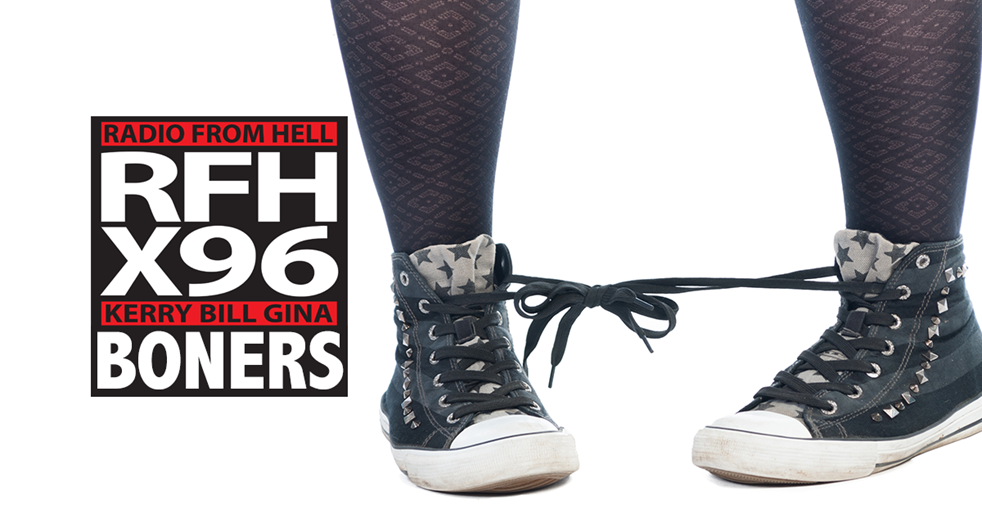 Boner Candidate #1: EVERYONE KNOWS IF POSSUMS LOVE ANYTHING; THEY LOVE KISSES AND BEER.
Photos of a group of young men kissing and feeding beer to an opossum have gone viral on social media, prompting outrage from some who feel the men are abusing the animal. One of the men involved is a Bloomsburg University student, according to WNEP-TV. The Pennsylvania Game Commission is reportedly investigating the incident, and Bloomsburg University said Tuesday that the student's action could be punishable under the school's student code of conduct. The photos spread quickly on social media Monday. Some of them depicted the opossum being kissed, fed beer, and held up by the group. Another photo, which WNEP chose not to show in its report, depicted the opossum being thrown into a trash can.
Boner Candidate #2: I'M A HALLOWEEN LUNATIC!
Police in North Haven have arrested a man they said implied he was going to hand out candy filled with poison to trick-or-treaters. Detectives received an anonymous tip about alarming statements made by 57-year-old Ronald Przybylo, of Saint John Street. Upon their investigation, police said they found disturbing posts and videos that led them to believe the man was possibly dangerous. Police said Przybylo allegedly posted comments implying that he planned to provide candy filled with rat poison to trick-or-treaters. Przybylo also reportedly referenced several mass killings from around the country and "dubbed himself the Halloween Lunatic," police said.
Boner Candidate #3: OKAY SPACEY….I'M CALLING BS!
Kevin Spacey is now seeking evaluation and treatment. A representative for the 58-year-old actor confirmed the news on Wednesday night (November 1). "Kevin Spacey is taking the time necessary to seek evaluation and treatment. No other information is available at this time," his rep told Variety. Kevin's decision to seek treatment follows Anthony Rapp's explosive allegation that Kevin made a pass at him when Anthony was just 14 years old. Mexican actor Roberto Cavazos and filmmaker Tony Montana have since come forth with allegations of their own.
Download X96's App