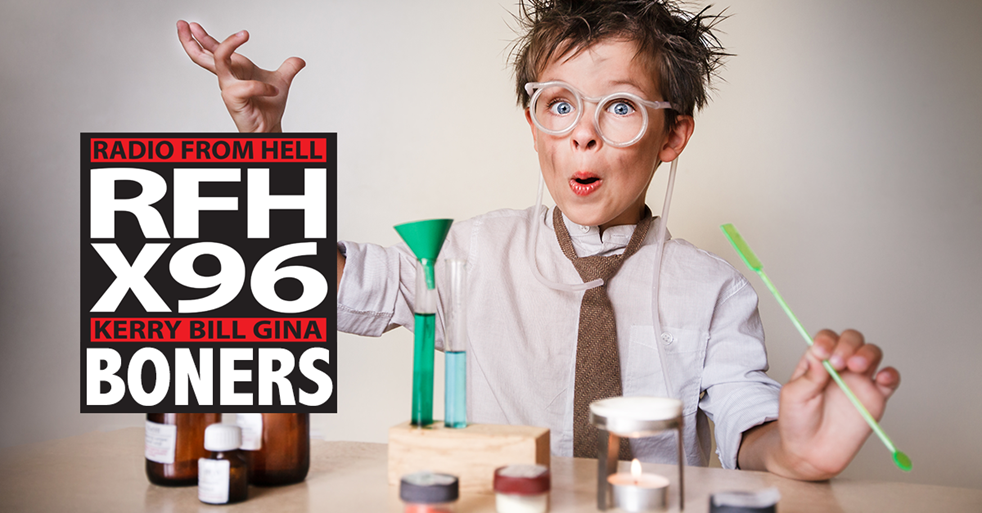 Boner Candidate #1: LOCK HIM UP FOR THE FACE TATTOO ALONE
An Ohio man with an unusual tattoo on his forehead has been charged for his involvement in a sex crime two years ago. Christopher Wilson, 37, was arrested Saturday night and charged with sexual imposition and assault, Fox 19 reported. The Cincinnati man has the words "I'm a pornstar" tattooed on his forehead. Fox 19 reported "another vulgar message" tattooed below the aforementioned was blurred from his mugshot. Wilson was charged for allegedly punching a woman and then kicking her to get on the ground in 2015, Fox 19 cited of an affidavit.
Boner Candidate #2: THEY LEARN IT AT HOME.
A video posted on Instagram that appears to show five teen girls taking turns shouting an expletive and racial slur has led the Weber School District to investigate and has generated fierce backlash online. Administrators learned about the recording late Monday, said Weber School District spokesman Lane Findlay, and were planning to start investigating Tuesday morning when employees could speak with Weber High students. Findlay said the district was seeking to determine how many students were involved and whether the footage was recorded on school property or during the school day. He said he believed those in the video were students in his district, but he had few details. "We're still trying to figure out the origin of the video, what's being said," Findlay said. "Obviously it's circulating on social media and you have people that are contacting us with concerns about it, and rightfully so."
Boner Candidate #3: DIVORCE PAPERS HAVE BEEN FILED
Unified Police Lieutenant, Dan McConkey, faces two charges after allegedly making a 911 call on false pretenses. "In our profession, we're held that we are going to be honest and have high integrity and trustworthiness," said Lt. Matt Pennington with South Jordan Police. Pennington's department is taking over the investigation to insure that a fair investigation process takes place. Lt. Pennington said a 911 call was made on September 3rd from an individual claiming someone suspicious was lurking around their neighbor's home. "We responded to the scene and things weren't quite adding up," Lt. Pennington said. Police said they noticed no signs of trouble at the address, so they looked up the caller's information and learned the 911 call didn't come from a neighbor at all. They say it came from Lt. McConkey
Download X96's App