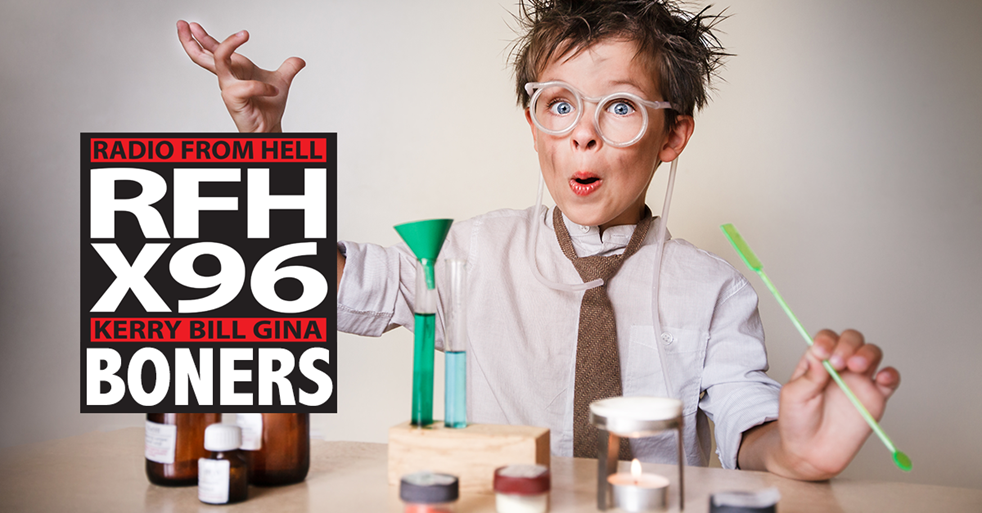 Boner Candidate #1: LEAVE MY SON OUT OF THIS BILL
Memo to Bill O'Reilly: Your former Fox News colleagues want you to leave them out of your mess. The latest of those colleagues is Eric Bolling, who said Monday that O'Reilly's claims regarding the recent death of Bolling's son are "beyond inappropriate" and asked he cease discussing it. Bolling released the statement in response to O'Reilly blaming The New York Times for the death, a puzzling accusation related to media coverage of Bolling's departure from Fox News after Bolling was accused of sending unsolicited lewd text messages to colleagues. "I urge you to think about what you put in your newspaper," O'Reilly told "The Daily," a New York Times podcast. "Eric Bolling's son is dead. He's dead because of allegations made — in my opinion and I know this to be true — against Mr. Bolling." Monday night, O'Reilly tweeted an apology, which Bolling accepted.
Boner Candidate #2: WELL OF COURSE I WAS DRUNK
A British expat living in Taiwan angered his wife when he made the drunken decision to tattoo the island's name on his forehead in huge Chinese characters. Paul, 32, admits he would have not gone through with it had he not been drunk. Doctors in Taiwan said it may take 10 painful sessions and 200,000 TWD (£5,000) to have the tattoo lightened via laser treatment, and it will take much more than that to have it fully removed. Paul is said to be an avid supporter of Taiwan's sovereignty and independence movement. But he shocked his Taiwanese wife when he came home with the words "tai wan" inked on his head and a Taiwan independence flag tattooed on his chin.
Boner Candidate #3: DEAD BABY FUNERAL SCAM.
Two heartless hoaxers who begged for money to fund a dead baby's funeral were just running a scam for quick cash, authorities said. Chastity Doll, 26, and Michele Love, 41, were arrested Sunday for panhandling using signs with photos of a 5-month-old baby girl in San Bernardino, California, according to the San Bernardino Sun. Detectives, however, determined that the signs that read "RIP" and "Burial Donations" were simply a ploy. The baby shown in the photos does not belong to either of the suspects, according to the San Bernardino Sheriff's Office. "This was done under false pretense and there were no burial funds needed," deputies said in a press release.
Download X96's App