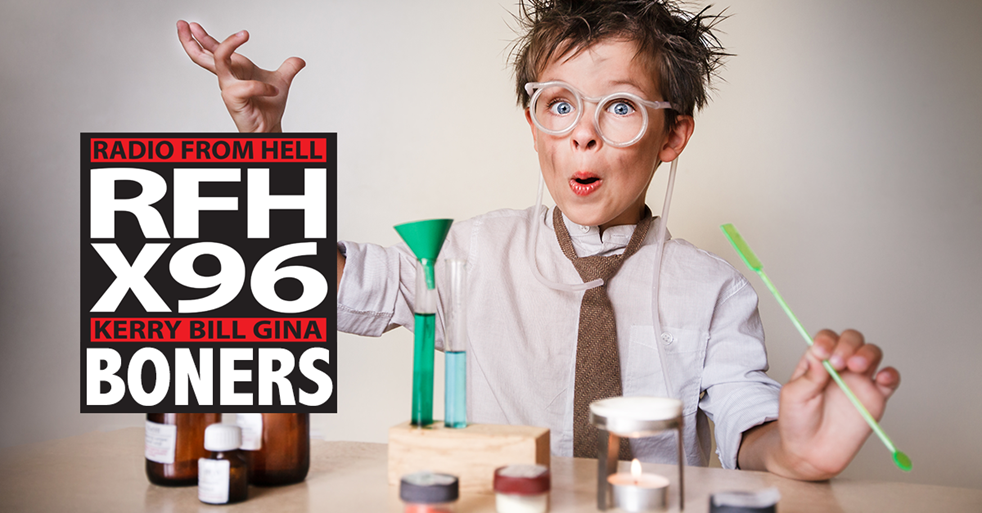 Boner Candidate #1: YOU MUST BE PUNISHED FOR EATING THE ICE CREAM
A 26-year-old mother of four in Idaho severely beat each of her children, bit one of them, and shaved her two daughters' heads earlier this year — all because they ate a tub of ice cream, police say. Priscilla Zapata, who lives in Canyon County, admitted to relatives that she "lost it" after discovering that her children had eaten the ice cream on July 18, KTVB reported, citing court documents. One of Zapata's daughters told relatives that Zapata pushed her face into the ice cream, hit her "everywhere," shoved her into a wall, and bit her, the court documents reportedly said. Zapata's other daughter, who told deputies she felt Zapata was trying to kill her, alleged that Zapata choked her so aggressively that she nearly lifted her off the ground, the report said.
Boner Candidate #2: I DIN'T PUT NOBODY'S LIFE IN DANGER.
A man wearing what some believed was an ISIS-inspired Halloween costume, complete with a toy rifle, sparked panic in a Nebraska mall on Friday — though he insists it was all a misunderstanding. During the Oak View Mall's Monster Mash Bash in Omaha, parents and children were terrified to see a man donning a black hooded robe while holding a duffel bag and a black rifle. A woman who spotted him and snapped a picture notified security, but the costumed man disappeared before they arrived on the scene, KETV reported. After the photo went viral online, the man came forward and claimed he was actually wearing an outfit inspired by the 2010 film, "The Town." "I didn't put nobody's life in jeopardy, nor did I point the gun, nor did I scare little kids," said Hugo Mendoza, who was at the event with his two daughters and girlfriend.
Boner Candidate #3: OH, GRUMPY BEAR.
Des Moines police said a man in a "Grumpy Bear" costume faces charges in an incident early Sunday morning. According to police, a homeowner in the 4800 block of Grand Avenue hosted a Halloween party and was cleaning up afterward. The homeowner told police he noticed a man inside his truck in his driveway. When he confronted the man, wearing a Care Bear "Grumpy Bear" onsie, a physical fight ensued. According to police, the homeowner retreated back to his home, locking the door. He told police "Grumpy Bear" followed, kicking the door open and shattering the lock. Police said the homeowner and a friend tackled the bear and wrestled him to the ground, keeping him restrained until police could arrive.
Download X96's App