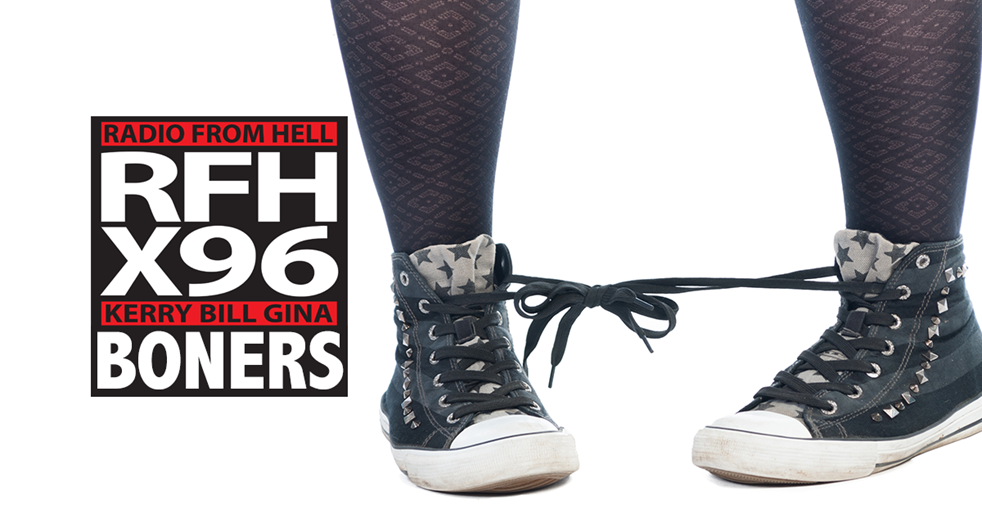 Boner Candidate #1: A WOMAN WITH A SPORTS QUESTION? PRETTY FUNNY.
Carolina Panthers quarterback Cam Newton laughed and made light of a female reporter who asked about one of his teammates, saying it was "funny to hear a female" ask the question. Charlotte Observer beat reporter Jourdan Rodrigue asked Newton during Wednesday's news conference about wide receiver Devin Funchess embracing the physicality of routes and if Newton got enjoyment out of that. Newton responded, "It's funny to hear a female talk about routes like — it's funny." Panthers director of communications Steven Drummond said in a statement that he spoke with Newton and Rodrigue "and I know they had a conversation where he expressed regret for using those words. We strive as a department to make the environment for media comfortable for everyone covering the team." Rodrigue said in a statement that Newton did not apologize.
Boner Candidate #2: WHAT DO YOU EXPECT FROM PRISON; A LUXURY HOTEL AND SPA?
Inmates at a state prison in Alaska were stripped naked in front of female prison staff members, walked naked on a "dog leash" and left without clothing or cover in cold, filthy cells for hours at a time, according to a report released by a state watchdog. The report, released online last week and referring to events from a 10-day period in August 2013, provided a look at how correctional officers at the maximum-security Spring Creek Correctional Center in Seward subjected prisoners to sexual embarrassment and harassment, as well as situations of extreme discomfort, seemingly as punishment for two incidents that had taken place earlier in the month. The report, prompted by a complaint filed by an inmate, found that he and 11 other prisoners had been taken from their cells for reasons that were never officially explained, moved to a different location, unshackled and "ordered to strip naked in front of female staff."
Boner Candidate #3: I LEARNED IT FROM SOMEONE IN REHAB.
A Delray Beach, FL, woman has been accused of placing glass shards in her food to get a free meal from restaurants. Kaitlyn Murphy, a 31-year-old resident was arrested earlier this week on felony defraud charges after she admitted to using glass to get out of paying for her food, a trick the woman claims to have learned from someone she knew in rehab. Murphy confessed that she would carry glass in her purse when she went out to eat and would sprinkle it over her food. She even intentionally cut her mouth by chewing the glass to make her story more realistic. The police reported that Murphy had visited eleven restaurants in Stuart, FL, from September 15 to September 26 – claiming to find glass in her food "after eating most of her meals," Local 10 News reports. After Murphy reported the hazard, the restaurants would either eat the cost of the meal, or offer gift cards and free food.
Download X96's App