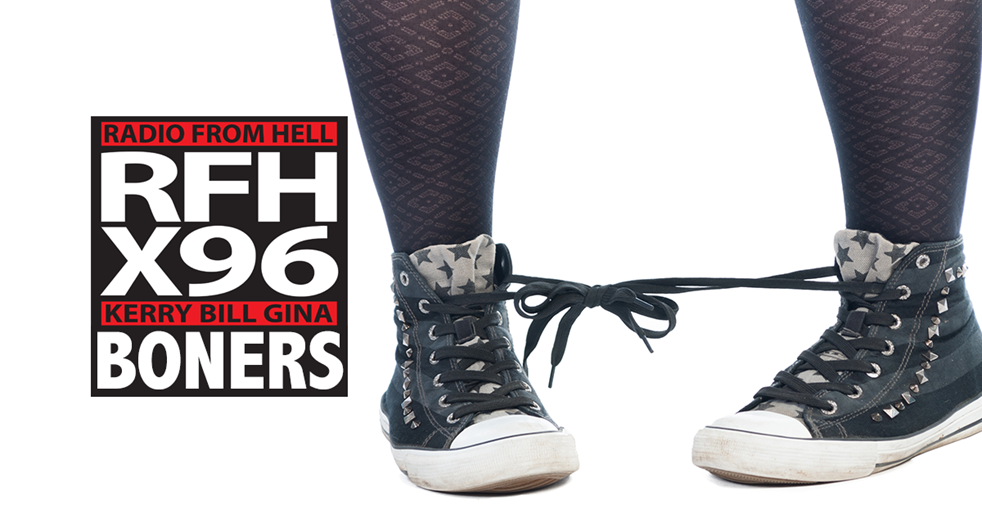 Boner Candidate #1: OKAY. IMAGINE YOU'RE A 5TH GRADER AND A MEMBER OF THE KKK.
Hopefully, someone learned a lesson. A fifth-grade teacher in Irmo, South Carolina, has been suspended after the instructor asked students to imagine they were members of the Ku Klux Klan. Columbia, South Carolina, station WACH-TV is reporting that the unidentified teacher at Oak Pointe Elementary School assigned students this question:"You are a member of the KKK. Why do you think your treatment of African Americans is justified?" Another question asked: "You are a freedman. Are you satisfied with your new life? Why or why not?" The KKK questions came to light Thursday after a man named Tremain Cooper posted the assignment on Facebook and said he couldn't believe the questions and that they made his nephew upset.
Boner Candidate #2: HE FORGOT TO STEAL THE MOST IMPORTANT THING
Authorities say an Indiana man who robbed a gas station made off with food, drinks, and cigarettes. What he didn't steal was gas, the AP notes. The Northwest Indiana Times reports that a state trooper arrested 33-year-old Sean Harris on Wednesday after finding him stranded by the side of a two-lane highway with his vehicle out of fuel. Police say the South Bend-area man's blood alcohol level was above the legal limit. Authorities say Harris was arrested not long after he entered the LaCrosse gas station, implied he had a gun, and took the items.
Boner Candidate #3: BEWARE THE MAD POOPER
The Colorado Springs family has spent weeks trying to get a mystery woman they've dubbed "The Mad Pooper" to stop defecating in their neighborhood, right outside their house. Cathy Budde says her kids caught her first mid-squat, pants down and unashamed. "They are like, 'There's a lady taking a poop!' So I come outside, and I'm like … 'are you serious?'" Budde recalled. "'Are you really taking a poop right here in front of my kids!?' She's like, 'Yeah, sorry!'" The family says it was just the first time it actually caught the runner doing it, but it wouldn't be the last. Budde estimates the runner leaves behind human waste at least once a week. She says "The Mad Pooper" has been at it for the last seven weeks. She can't help but laugh at the absurdity of the whole situation.
Download X96's App