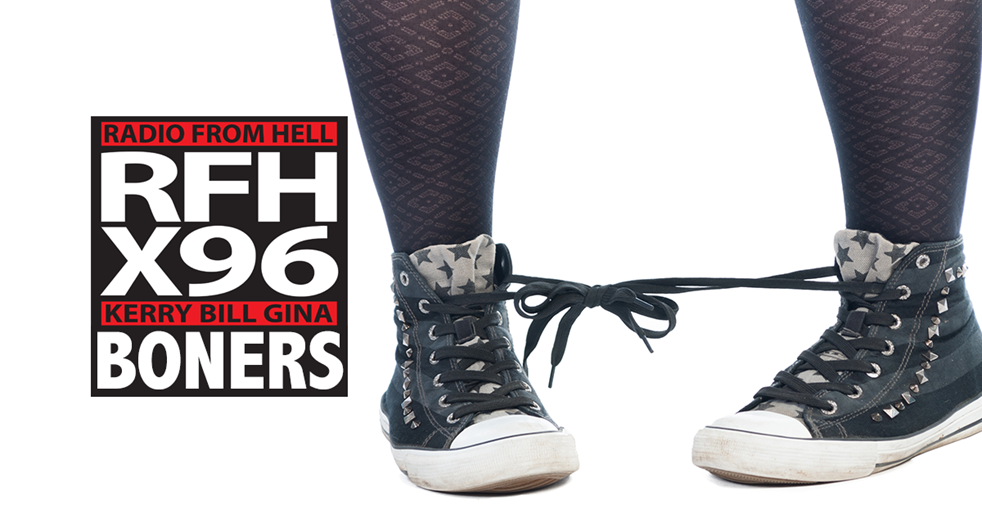 Boner Candidate #1: I WAS ON MY THIRD BEER.
A female soccer fan who was caught watching a game while topless in the presence of a child has been charged with "indecent exposure." Rose Picklo, 23, was arrested Saturday at TCF Bank Stadium in Minneapolis after a 7-year-old boy spotted her watching the game, sitting behind him and his mother, without a shirt on, WCCO-TV reported. "Don't look. Just watch the game. That's what we're here for," the boy's mother, Tori Hintzman, told the Star Tribune. Police were notified of Picklo showing "her bare breasts in a section full of people" at the stadium, which is located on the University of Minnesota's campus. Picklo was reportedly ordered by university police to put a shirt on and was threatened with arrest, but the soccer fan refused and argued with authorities.
Boner Candidate #2: I WARNED ME TO NOT DRINK AND DRIVE BUT I DIDN'T LISTEN.
Hours before an off-duty Los Angeles police officer was involved in a possible DUI crash on the 605 Freeway that killed three people, an Instagram account belonging to the officer posted video from a bar, showing a beer in the background and a message warning about drinking and driving. LAPD Officer Edgar Verduzco is seen in an image uploaded to his Instagram account July 29, 2017. The 10-second video features an animated avatar, wearing a Dodgers shirt, atop a bar counter. The cartoon character sits in a red car, honking the horn, with a message written underneath: "#dontdrinkanddrive." The video appears to have been posted by 26-year-old LAPD Officer Edgar Verduzco as an Instagram story some time around 7 p.m. Tuesday evening. The fatal freeway crash occurred about 10:15 p.m. near Whittier, when a 2016 Chevy Camaro rear-ended two vehicles while traveling at high speed, officials said.
Boner Candidate #3: GEEZE WHAT WOULD YOU SAY IF YOU WERE SEXIST?
Rep. Mark Walker (R-NC) said during a press event Monday that he would refer to his women colleagues as "eye candy" if such a comment wasn't considered sexist. The GOP congressman, who serves as chair of the Republican Study Committee (RSC), was delivering public comments to lay out the conservative caucus' congressional goals over the next three months. With committee members gathered behind him, Walker referenced the "accomplished men and women of the RSC." He then added, "And women ― if it wasn't sexist, I would say the RSC eye candy, but we'll leave that out of the record." According to The Hill, Walker made the remarks about two minutes into his speech. The congressman walked back his aside a few hours later, telling CNN he fell short when he made a "flippant remark meant to be lighthearted."
Download X96's App