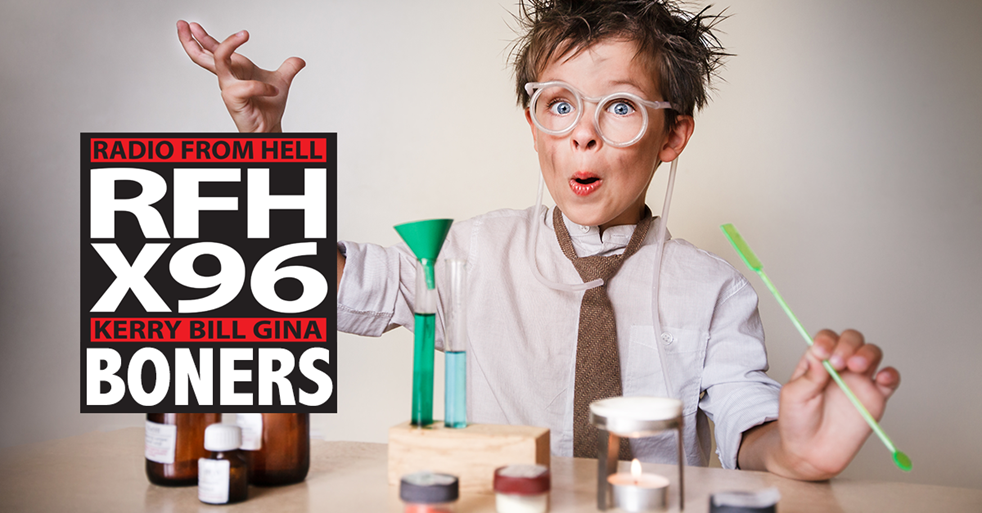 Round One
Boner Candidate #1: IT'S A RASH.
On Thursday, American Airlines apparently kicked a mother and her one-year-old son off of a flight after the crew noticed they both had a mysterious "rash." Turns out that "rash" was an absolutely non-contagious rare genetic skin condition, the mother was humiliated, and the whole thing went down on Rare Disease Day! The airline has, thankfully, apologized, not that the apology got these poor people to their destination on time. According to The Washington Post, the aforementioned flight-booting happened to one Jordan Flake, who was on her way home to South Carolina after spending time with her husband in Texas before his military deployment. Flake and her son, Jackson, both have ichthyosis, a genetic skin condition that causes noticeably dry, thick, and scaly skin, and though no one seemed to care much about said skin when the two boarded their flight, apparently the crew flagged it to an airline employee shortly before takeoff.
Boner Candidate #2: THIS ICEBERG LOOKS LIKE AN EASYCHAIR
It was the trip of the iceberg! An American tourist was swept out to sea while posing for a photo on vacation in Iceland this week — when she sat on a chair-shaped hunk of ice at a local beach, and a wave suddenly carried it away. Texan grandma Judith Streng was with her son Rod on the shoreline of the country's south coast when she sat down for a photo-op at the throne-like iceberg. "It was shaped like an easy place to sit. You can tell by looking at the shape of it, and I thought well it looks like fun," Streng told ABC News. "When I got on it, it started to totter and a wave was coming in," she continued. "A very large wave came in and kind of made the throne kind of rock, and I could tell that I was slipping off."
Boner Candidate #3: DOING NORMAL THINGS THAT NORMAL PEOPLE DO…EVEN PEOPLE OF COLOR
BOULDER, Colo. — The Boulder Police Department has launched an internal affairs investigation after an officer detained a black man cleaning up trash outside his home. On Friday at 8:30 a.m., a Boulder officer saw a man sitting in a partially enclosed patio area behind a private property sign on the 2300 block of Arapahoe Avenue. He asked the man if he was allowed to be there, and the man said he worked and lived in the building. He gave the officer his school identification card. The officer detained the man to investigate further and made a request over the radio for additional assistance, indicating that the man was uncooperative and unwilling to put down a blunt object. Several other officers and a supervisor responded to that call. They found that the man was holding a device used to pick up trash.
Round Two
Boner Candidate #1: IT WAS THE QUICKEST WAY TO GET HER FROM ONE PART OF THE ROOM TO THE OTHER
ST. LOUIS, Mo. — Missouri Governor Mike Parson said the state acted Friday to revoke the license of Brighter Day Care & Preschool, exposed last week in a report by Fox 2. The governor began Monday's news conference by saying, "Chris, I want to thank you for what you did and covering the story – how important this is when we're trying to protect our children." Parson was referring to the daycare surveillance video showing a childcare worker throwing a 3-year-old girl across the room. The child spent three days in the hospital and received seven stitches. The school took five days to review the video after the child care worker claimed the child fell. "One case of abuse is too many," Parson said. "The Department of Health has issued a revocation of license as of last Friday on March 1. They will be closely monitored throughout the potential appeal process and state departments will be on a hand and ready to assist the families during this transition."
Boner Candidate #2: I'M SO SORRY BUT I WAS STIR CRAZY
A Wisconsin man is facing criminal charges after he allegedly defied health officials' orders to stay away from the public because he had the measles. Jeffery Murawski, 57, was ordered by the Waukesha County Health Department to stay home in May 2018 because he was seemingly infected by the highly contagious disease, Fox affiliate WITIreported on Tuesday. Instead of staying home until it was determined he wasn't contagious, Murawski allegedly went to a Gold's Gym to work out. According to prosecutors, "he felt very guilty," and left the gym after a few minutes. Sheriff's deputies reportedly stood guard outside Murawsky's home in Brookfield while he was supposed to be quarantined. Prosecutors claimed he was able to leave his home because he "hid in his wife's vehicle" so as not to be seen by authorities. Murawski and his wife, 58-year-old Christine Bennett, were pulled over by a Waukesha County deputy. Bennett reportedly told authorities she participated in the plan "against her better judgment." Murawski apologized "profusely," but told officials "he needed to get out of the house because he was going crazy."
Boner Candidate #3: THAT'S NOT GOING TO FIT IN THE OVERHEAD BIN SIR
An Orlando-bound airline passenger made his flight but left without his prized carry-on item — a military rocket-propelled grenade launcher! On Monday, the Transportation Security Administration seized the unidentified male's weapon at Lehigh Valley International Airport in Hanover Twp., Pa., reported ABC News. The launcher was reportedly discovered in pieces in the man's checked bag, wrote TSA Public Affairs spokesperson Lisa Farbstein on Twitter. "When assembled, the launcher was determined to be nonfunctioning and the grenade an inert replica," Farbstein tweeted before adding: "(Thank goodness!)" A press release noted the not-so-dangerous weapon set off alarms while passing through security scanners. Launcher pieces included a grenade replica, barrel, trigger and sights, noted the TSA. It also claimed it was more than 3 feet long when fully assembled.
Download X96's App