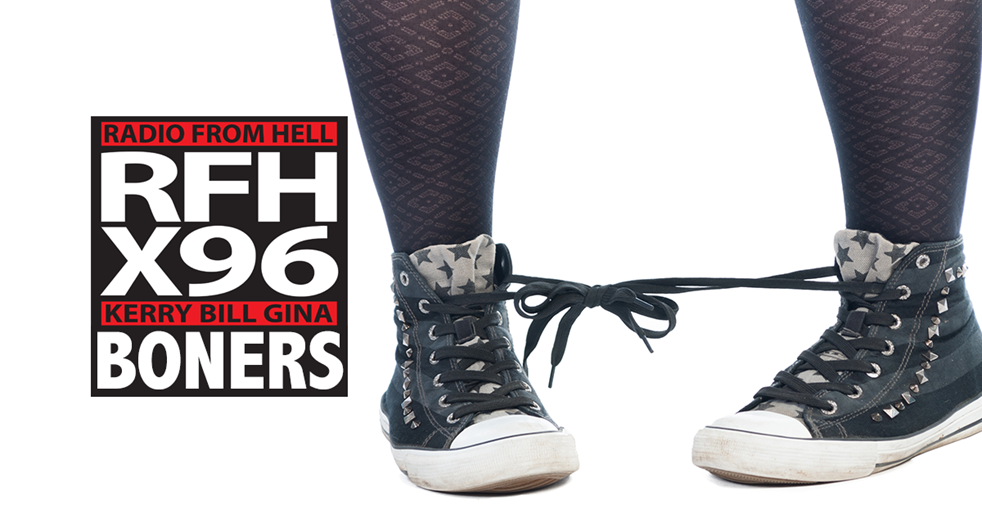 Boner Candidate #1: THAT'S ILLEGAL? WHO KNEW?
A woman named Carol Bowditch was arrested after a USB stick was found on her property containing several videos, made between 2011 and 2014, of Bowditch fornicating with dogs. Officers had been tipped off about Bowditch because images from an orgy in which she performed for men with animals had been circulating on a bestiality forum. In her defense, she did not know any of this was illegal. The Mirror reports that Bowditch, a 64-year-old rudely described as a "pensioner," had oral and vaginal sex with a St Bernard, black Labrador and an Alsatian. Though the morality of bestiality is questionable enough to keep most from engaging in it, the act is technically legal in some states in the US. Not so in England, much to Bowditch's surprise. The prosecutor against Bowditch, Victoria Rose, described the extreme images found on the USB to the court and asserted Bowditch admitted freely to committing bestiality: "Those images portrayed persons committing penetrative sexual acts with dogs. Also included were images of this defendant herself carrying out sexual activity. "Included was an eight minute and 59 seconds video of Mrs Bowditch engaging in vaginal and oral sex with a St Bernard dog named Oscar. When the defendant was interviewed she admitted she had penetrative sex with dogs. "She accepted it had taken place over several years. She was unaware it was illegal." Bowditch did plead guilty to having "37 extreme pornographic images" and the man who resides with her, Daniel Galloway, admitted to "aiding and abetting" Bowditch in her sexual crime. Galloway was also charged with making and distributing child pornography, though he has not yet been sentenced.
Boner Candidate #2: THE NAME CHANGE WAS JUST MORE THAN HE COULD TAKE
A Russian man whose wife changed her last name for a supermarket promotion was recorded taking revenge by filling her car with cement. The man was recorded on video outside of a St. Petersburg grocery store using a cement-mixing truck to dump wet cement through the open window of a parked car. The man says the car belongs to his wife, who he said changed her last name to Veniy as part of a promotion by the supermarket chain of the same name offering nearly $1,200 per month to Russian citizens who undergo the name change.
Boner Candidate #3: FAT OR PREGNANT
The show, Neem Je Zwemspullen Mee (which translates as Bring Your Bathing Suit), aired its first episode on Sunday, The New York Post reports. A woman walked out to a rotating podium in the middle of the studio where four men were asked to contemplate whether she was growing a human life, or if she'd gained weight. Another segment asked the male contestants if a woman's breasts were real or fake. The series' pilot was floated online last year, where contestants had to guess if someone was Chinese or Japanese, according to Buzzfeed. Twitter erupted with disdain over the sexist programming. One user tweeted, "New program on NPO 3. Here four men have to guess whether this woman fat or is pregnant. Fun. Really fun."
---
Subscribe to X96's News!
Get the latest music news, contests and flyaways, and more straight to your inbox with our weekly emails.