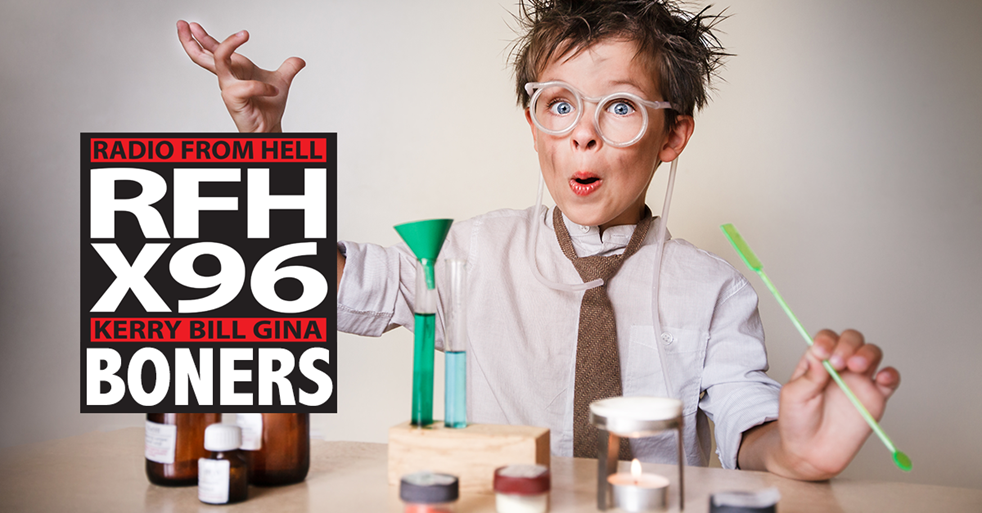 Boner Candidate #1: IT'S ALL PERFORMANCE ART
Alex Jones is maybe the nation's most well-known conspiracy theorist thanks to his controversial Infowars program. But the radio host is now locked in a custody dispute forcing his lawyers into an argument that surely won't please Jones' many followers: The attorneys say his on-air persona is largely an act, reports the Austin American-Statesman. "He's playing a character," attorney Randall Wilhite told the judge in a pretrial hearing. "He is a performance artist." Jones and his ex-wife are fighting over custody of their three kids, who have lived with him since 2015, and jury selection begins on Monday. Her legal team got permission from the judge to play certain clips from the show during the trial as part of their argument that he's not fit to be a parent.
Boner Candidate #2: HONEY. DONALD! HAND ON HEART!
On Monday, President Donald Trump and first lady Melania Trump kicked off the annual Easter Egg Roll at the White House. During the playing of the national anthem, it appears the first lady nudged the president to remind him to put his hand over his heart.
Boner Candidate #3: I WAS JUST FOLLOWING ORDERS
Matthew Heimbach, the white supremacist organizer currently facing a lawsuit for allegedly violently assaulting protesters including a black woman at a Louisville, Kentucky, Trump rally in March 2016, is claiming in court that he was only following Donald Trump's orders. Heimbach has filed a counter-suit claiming he was listening to Trump's calls for the protesters to be ejected, saying he relied on the then-candidate's "reputation and expertise" and that Trump's campaign was negligent "in the exercise of their legal authority," according to the Courier-Journal. In his legal filing, Heimbach said if he is found liable for any damages, "any liability must be shifted to one or both of them," Politico reported.
Download X96's App