New Black Panther Trailer
[arve url="https://www.youtube.com/watch?v=fsT5SyBLlIg" /]
The Overwatch League
Overwatch has struggled as an esport but yesterday Blizzard's big hope, the new Overwatch League, launched with a bang. For several hours, Overwatch League dominated Twitch viewing figures, dwarfing League of Legend's and PUBG's most popular streamers. The Overwatch League follows a dozen professional teams headquartered at major cities around the world, although not necessarily made up of people from those cities or actually housed there. They have rich owners (buying an Overwatch League team reportedly costs $20m) who have bought in the best players from around the world, as the top football teams do in the Premier League and so on. London Spitfire's team, for example, is owned by esports powerhouse Cloud9 and all the players are South Korean. The Spitfires haven't played yet, incidentally. They play Florida Mayhem today at 10pm GMT. Last night's winners were Los Angeles Valiant, thumping San Francisco Shock 4-0; Los Angeles Gladiators, creaming Shanghai Dragons 4-0; and Seoul Dynasty, overcoming Dallas Fuel 2-1. You can catch up with the matches on the Overwatch League Twitch channel, and I've popped a couple of highlights below.
Red Sparrow leads to Black Widow?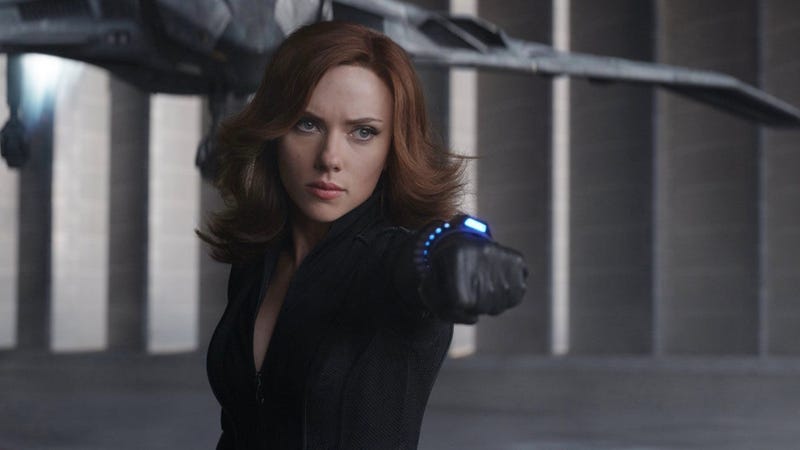 No, it's not April Fool's Day. That headline is actually true. Variety and The Wrap report that Marvel has hired writer Jac Schaeffer to write a screenplay for a Black Widow standalone movie. And while Marvel wouldn't comment to Variety (or io9) to confirm if that's true—if it is, it would mark the first actual movement on a film fans have been wanting for years. According to Variety's sources, the whole idea is "still very early development" and the film doesn't yet have a greenlight. This means Marvel Studios President Kevin Feige will likely wait to see what Schaeffer turns in before moving ahead. And it's very possible that what she turns in either doesn't work, or gets rewritten by someone else. It's a long process. But Variety says Feige met with several writers before choosing Schaeffer, who was on the prestigious Black List for her comedy The Shower, which has Anne Hathaway attached.
Ragnarok Blu-Ray with Bonus?
Taika Waititi's irreverent MCU outing Thor: Ragnarok is now ready for its home release, and for once we're getting it all ahead of the US! You'll be able to watch the third Chris Hemsworth-starring Asgardian adventure at home via digital on 19th February, with physical copies landing on shelves from the 26th. 4K Ultra HD, Blu-ray and DVD versions will all be available, but the release notes don't mention a 3D version for whatever reason. One is available to pre-order, so that's a bit odd. I shall investigate this further and get back to you, 3D junkies! Meanwhile, we've got details on the extra content you can expect to find on the discs – and it's an absolute blummin' smorgasbord…
Teen Titans Cartoon Movie Trailer
[arve url="https://www.youtube.com/watch?v=WFXbGkGrJl0″ /]