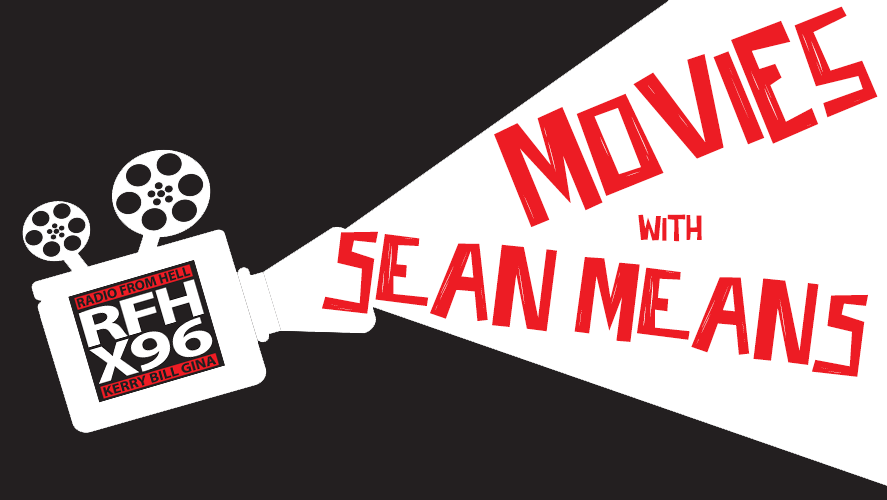 Artsies:
Call Me By Your Name – 3 1/2 stars
[arve url="https://www.youtube.com/watch?v=pAYeaXFb9w4″ /]
CALL ME BY YOUR NAME, the new film by Luca Guadagnino, is a sensual and transcendent tale of first love, based on the acclaimed novel by André Aciman. It's the summer of 1983 in the north of Italy, and Elio Perlman (Timothée Chalamet), a precocious 17- year-old American-Italian, spends his days in his family's 17th century villa transcribing and playing classical music, reading, and flirting with his friend Marzia (Esther Garrel). Elio enjoys a close relationship with his father (Michael Stuhlbarg), an eminent professor specializing in Greco-Roman culture, and his mother Annella (Amira Casar), a translator, who favor him with the fruits of high culture in a setting that overflows with natural delights. While Elio's sophistication and intellectual gifts suggest he is already a fully-fledged adult, there is much that yet remains innocent and unformed about him, particularly about matters of the heart. One day, Oliver (Armie Hammer), a charming American scholar working on his doctorate, arrives as the annual summer intern tasked with helping Elio's father. Amid the sun-drenched splendor of the setting, Elio and Oliver discover the heady beauty of awakening desire over the course of a summer that will alter their lives forever.     Read More
Director: Luca Guadagnino
Starring: Armie Hammer, Timothée Chalamet, Michael Stuhlbarg
Fartsies:
Proud Mary – not screened
[arve url="https://www.youtube.com/watch?v=cUWKn4p2s_s" /]
Taraji P. Henson is Mary, a hit woman working for an organized crime family in Boston, whose life is completely turned around when she meets a young boy whose path she crosses when a professional hit goes bad.     Read More
Director: Babak Najafi
Starring: Taraji P. Henson, Neal McDonough, Danny Glover
The Commuter – 2 1/2 stars
[arve url="https://www.youtube.com/watch?v=RgRi8pmMyGQ" /]
Michael is an insurance salesman is on his daily commute home, when it quickly becomes anything but routine. After being contacted by a mysterious stranger, Michael is forced to uncover the identity of a hidden passenger on his train before the last stop. As he works against the clock to solve the puzzle, he realizes a deadly plan is unfolding and is unwittingly caught up in a criminal conspiracy. One that carries life and death stakes for himself and his fellow passengers.     Read More
Director: Jaume Collet-Serra
Starring: Liam Neeson, Vera Farmiga, Patrick Wilson
The Post – 4 stars
[arve url="https://www.youtube.com/watch?v=euJs4-vcf9o" /]
Steven Spielberg directs Meryl Streep and Tom Hanks in The Post, a thrilling drama about the unlikely partnership between The Washington Post's Katharine Graham (Streep), the first female publisher of a major American newspaper, and editor Ben Bradlee (Hanks), as they race to catch up with The New York Times to expose a massive cover-up of government secrets that spanned three decades and four U.S. Presidents. The two must overcome their differences as they risk their careers – and their very freedom – to help bring long-buried truths to light. The Post marks the first time Meryl Streep, Tom Hanks and Steven Spielberg have collaborated on a project. In addition to directing, Spielberg produces along with Amy Pascal and Kristie Macosko Krieger. The script was written by Liz Hannah and Josh Singer, and the film features an acclaimed ensemble cast including Alison Brie, Carrie Coon, David Cross, Bruce Greenwood, Tracy Letts, Bob Odenkirk, Sarah Paulson, Jesse Plemons, Matthew Rhys, Michael Stuhlbarg, Bradley Whitford and Zach Woods.     Read More
Director: Steven Spielberg
Starring: Meryl Streep, Tom Hanks, Sarah Paulson
Paddington 2 – 4 stars
[arve url="https://www.youtube.com/watch?v=5B6A0UrYJsk" /]
PADDINGTON 2 finds Paddington happily settled with the Brown family in Windsor Gardens, where he has become a popular member of the community, spreading joy and marmalade wherever he goes. While searching for the perfect present for his beloved Aunt Lucy's hundredth birthday, Paddington spots a unique pop-up book in Mr. Gruber's antique shop, and embarks upon a series of odd jobs to buy it. But when the book is stolen, it's up to Paddington and the Browns to unmask the thief… Helmed by twice BAFTA nominated director Paul King, PADDINGTON 2 is co-produced by multi award-winning David Heyman / Heyday Films (producer of all eight of the HARRY POTTER films, GRAVITY, THE BOY IN THE STRIPED PYJAMAS, FANTASTIC BEASTS AND WHERE TO FIND THEM) and StudioCanal, who will also distribute in the UK, France, Germany, Australia and New Zealand. PADDINGTON is based on the best-selling and internationally adored series of children's stories by British author Michael Bond, which have sold more than 35 million copies worldwide, been translated into over 40 languages and captured the imagination of children and adults around the globe.     Read More
Director: Paul King
Starring: Ben Whishaw, Hugh Grant, Hugh Bonneville
————————
Opening next week: 
Den of Thieves
Forever My Girl
Happy End
Phantom Thread
12 Strong
---
Subscribe to X96's News!
Get the latest music news, contests and flyaways, and more straight to your inbox with our weekly emails.