Justice League… Just Go See It!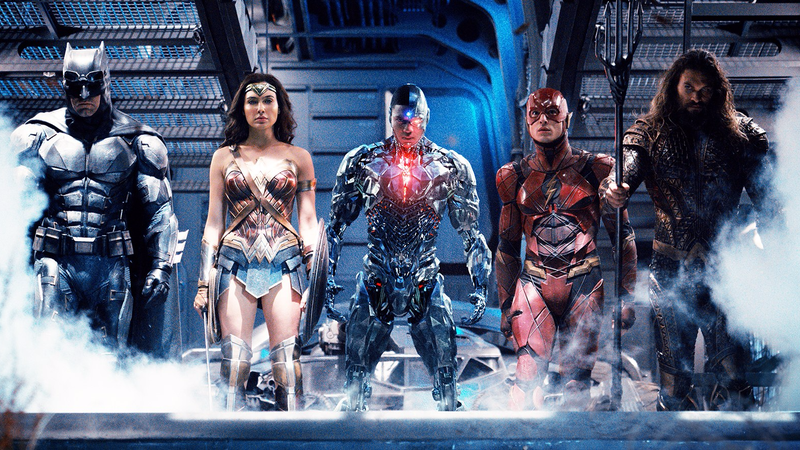 People who like Zack Snyder and his work have a tendency to really like Zack Snyder and his work. So it's no surprise that the shifts late in Justice League's production, which include a hefty infusion of Joss Whedon-helmed reshoots and directorial judgments, would be unpalatable to Snyder's diehards. Thus enter that old mainstay of angry internet mobs everywhere: the Change.org petition. This one, created by Roberto Mata of San Juan, Puerto Rico, has amassed over 33,000 signatures in just a few days, as of press time, close to its goal of 35,000. The petition, aimed at Warner Bros. itself, requests the release of "Zack Snyder's Director Cut and Tom Holkenborg's (Junkie XL) Score" for home release. According to the petition description, which clocks in at nearly 2,500 words (and involves more than a little shouting), "Fans have been waiting for years, while others have waited decades for the film to finally arrive on the silver screen. The 2hr runtime is disrespectful towards Zack Snyder's vision and towards the fans who have waited for more than a year to see the alien's story come to an end."
X-Men Mutant "Multiple Man"
Fox is in negotiations with James Franco to star in a movie about the Marvel Comics character Multiple Man. The studio is also in talks with "Wonder Woman" writer Allan Heinberg to pen the script. It's negotiating with Simon Kinberg and his Genre Films to produce with Franco through his Ramona Films with brother Dave Franco and Vince Jolivette. Multiple Man, aka Jamie Madrox, is a character in the X-Men universe who received cloning powers at birth. In the comics, Jamie's father, who works at the Los Alamos Nuclear Research Center, moves his family to a farm, where his son is fitted with a special suit — designed by X-Men leader Professor X — to control his powers. The suit malfunctions, causing Multiple Man to go crazy.
Disney Star Wars Lands… Planet Announced!!!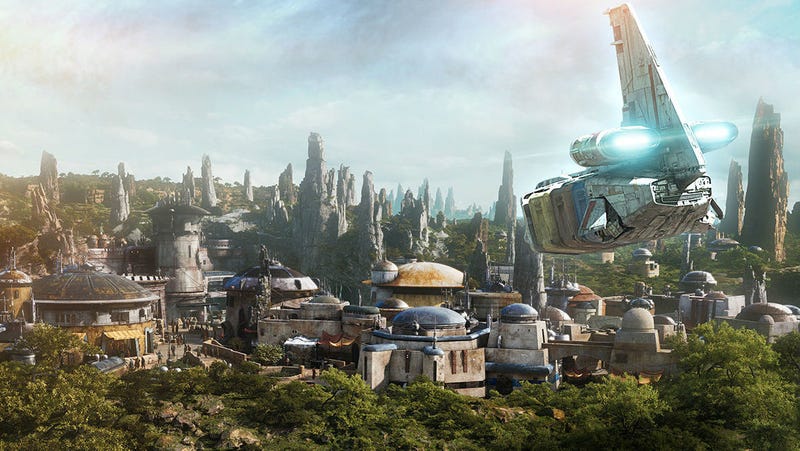 When the Disney theme parks open their two Star Wars themed lands in 2019, the name in the brochure will be "Star Wars: Galaxy's Edge." But Galaxy's Edge is actually a new planet, revealed today to be called Batuu. The Star Tours ride at both Disneyland in Anaheim, CA and Hollywood Studios in Orlando, FL, opened today with new footage from Star Wars: The Last Jedi. There's also a quick stop at a new planet—one that will be unfamiliar to fans, unless they looked at that amazing Star Wars diorama Disney displayed earlier this year.
Yes, Star Tours now stops at Batuu, apparently a place characters like C-3PO are already well aware of. Here's some more information from the Disney Parks Blog:
This remote outpost on the galaxy's edge was once a busy crossroads along the old sub-lightspeed trade routes, but its prominence was bypassed by the rise of hyperspace travel. Now home to those who prefer to stay out of the mainstream, it has become a thriving port for smugglers, rogue traders and adventurers traveling between the frontier and uncharted space. It's also a convenient safe haven for those intent on avoiding the expanding reach of the First Order. While Batuu may be new to us, it is clearly already familiar to many characters from the Star Wars saga as a stepping off point for epic adventures.
Download X96's App