Thor Ragnarok Box Office Rating
All hail our Disney and Marvel overlords as they came through on schedule with the most positive box office news since "It" two months ago. "Thor: Ragnarok"'s opening take of $121 million for exceeded $100-110 million projections. The third time out for "Thor" is not only the top-performer for the sub-franchise, but the second-best ever for Marvel outside the May-August period — only "Deadpool" in February was bigger. Such is the dominance of comic adaptations that this impressive total is only the 19th-best opening in adjusted numbers. But for 2017, "Ragnarok" grossed $18 million more than the year's top genre entry "Wonder Woman," which sits at #2 for 2017, behind "Beauty and the Beast." This debut also marks a $35-million increase over "Doctor Strange," another Marvel entry, on the same first November weekend in 2016. And it comes parallel to a worldwide take (in the second weekend many markets) of $427 million so far.
Twilight Zone Revamp?!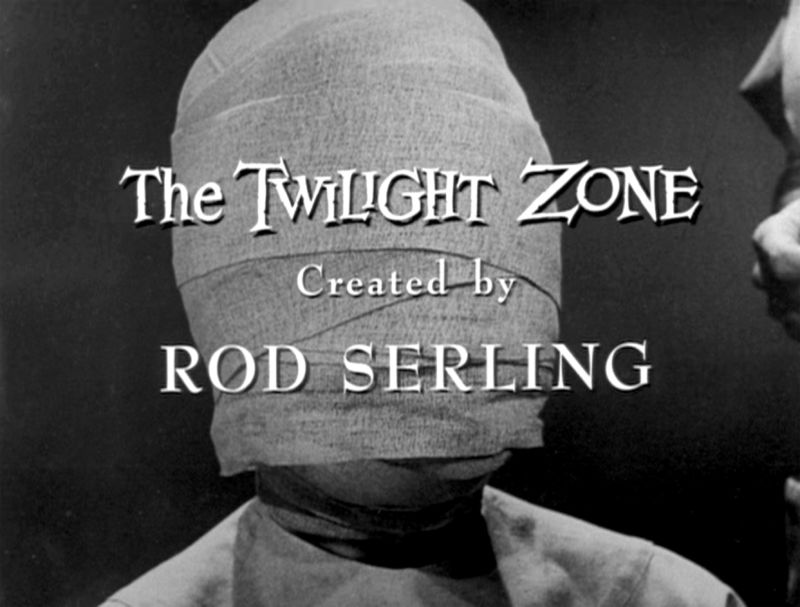 The Twilight Zone (1959-1964) remains the rare bit of classic TV that can hold up today. SyFy proves this annually with its traditional Twilight Zone New Years' marathon. So it shouldn't come as a surprise that CBS, which recently produced new series from established franchises like Star Trek and The Big Bang Theory, decided the time for a reboot has finally come. Even the most reboot cautious among us have reason to be slightly optimistic about the Thursday announcement, however. According to The Hollywood Reporter, CBS has bestowed the iconic franchise to Monkeypaw Productions, the company founded by Get Out writer/director Jordan Peele. Like Star Trek: Discovery, the project has reportedly been tapped for the CBS All-Access streaming platform.Fans know Peele from his excellent Comedy Central series Key & Peele, but the unabashed genre fan took Hollywood by storm with Get Out this spring. Done in the style of classics like the original Night of the Living Dead, the film artfully blended legitimately terrifying horror with smart social satire. It generated such buzz and adoration that Peele has become a go-to horror creator, and the Academy-watchers at Vulture currently predict the film will score a Best Picture nomination.
Marvel's New Warriors not on Free Form?
Marvel's New Warriors is looking for a new home.
EW has confirmed that New Warriors will no longer air on Freeform. The network had previously intended the 10-episode live-action comedy to premiere in 2018, but according to The Hollywood Reporter, which first reported the news, the show is now being shopped around to other outlets and could even land at Disney's upcoming subscription streaming service. "We are extremely excited about Marvel's New Warriors and look forward to finding the perfect partner to launch the series with in 2018," Marvel Entertainment President Dan Buckley said in a statement. New Warriors follows six young superhumans as they face the many challenges that come with superpowers… while also facing the many challenges that come with growing up. The series comes from executive producers Jeph Loeb and Jim Chory, with Cougar Town's Kevin Biegel set as showrunner. The cast includes Milana Vayntrub (Squirrel Girl), Derek Theler (Mister Immortal), Jeremy Tardy (Night Thrasher), Calum Worthy (Speedball), Matthew Moy (Microbe), and Kate Comer (Debrii).
Season Two of the Orvel
Fox's "Star Trek"-influenced space adventure, "The Orville," will voyage on to a second season. Fox announced Nov. 1 that the series, eight episodes into its 13-episode debut, will return to the network next year, although Fox did not specify how long the second season would be. The series' creator and star, Seth MacFarlane, is known for the TV series "Family Guy." "Once again, Seth has struck a powerful chord with viewers," Michael Thorn, president of entertainment at Fox Broadcasting Company, said in a statement. "He has delivered a series full of optimism, drama and his trademark humor. We want to thank him and the rest of the talented cast, as well as the producers and crew, for an incredible first season. We can't wait to see where 'The Orville' travels in the second."
"It" is highest Grossing Horror Film
"It," the blockbuster adaptation of Stephen King's novel about a child-eating clown, has pushed past "The Exorcist" to become the highest-grossing horror film on a domestic basis. The crown comes with some caveats. "The Exorcist" is still the top-grossing horror film on an international basis, having netted $441.3 million globally to "It's" $404.3 million. The horror classic also made its money in 1973, so this record doesn't take inflation into account. It's still a stunning result for the King adaptation, and a reason to celebrate at Warner Bros. and New Line, the studios responsible for bringing Pennywise to the big screen. "It" has earned $236.3 million stateside. In contrast, "The Exorcist" has grossed $232.9 million domestically. In addition to terrorizing '70s theatergoers, "The Exorcist" got two director's cut re-releases.
Red Sonja Redo?
Millennium Media will finance and produce a new version of Red Sonja and is looking to it as a new franchise for the company. The project will be produced by Millennium's Avi Lerner and Joe Gatta alongside Cinelou's Mark Canton and Courtney Solomon. They are fast-tracking this project and next will hire a writer. Red Sonja is based on a heroine created by Roy Thomas, editor at Marvel (in the 1970s). She has appeared in hundreds of comic books over the decades, which Dynamite Entertainment continues publishing today. "We have been waiting for the right time for this remake," said Lerner, "and with the success of Wonder Woman, the audience has spoken. They want female heroes."
Panda vs. Aliens by Stan Lee
---
Subscribe to X96's News!
Get the latest music news, contests and flyaways, and more straight to your inbox with our weekly emails.