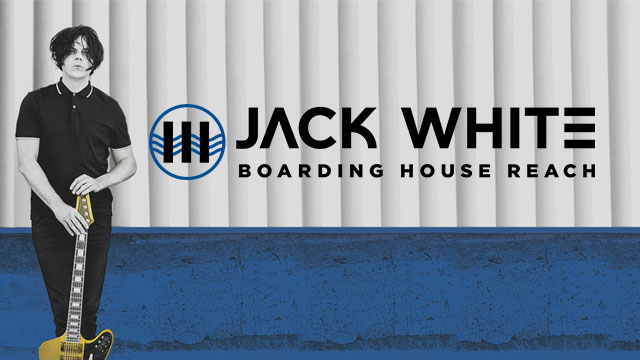 New Album out in March
Jack White announced a slew of tour dates including an August 9th show at Saltair. Tickets go on sale January 26th at 10 am, but you can pre-register as a verified fan for the presell here. Regular ticket link here.
Jack White's 3rd solo album (not counting the acoustic & b-sides double he put out last year), Boarding House Reach, will be released on March 23rd, so you'll have plenty of times to get to know it. According to Rolling Stone, online ticket purchases will come with a physical copy of Boarding House Reach, so bonus and peace be unto you!
Last week Mr. White released two tracks off the upcoming album, "Respect Commander" and "Connected By Love", which you can hear here.
Here's the tracklist for Boarding House Reach:
1. "Connected By Love"
2. "Why Walk A Dog?"
3. "Corporation"
4. "Abulia and Akrasia"
5. "Hypermisophoniac"
6. "Ice Station Zebra"
7. "Over and Over and Over"
8. "Everything You've Ever Learned"
9. "Respect Commander"
10. "Ezmerelda Steals The Show"
11. "Get In The Mind Shaft"
12. "What's Done Is Done"
13. "Humoresque"
Download X96's App