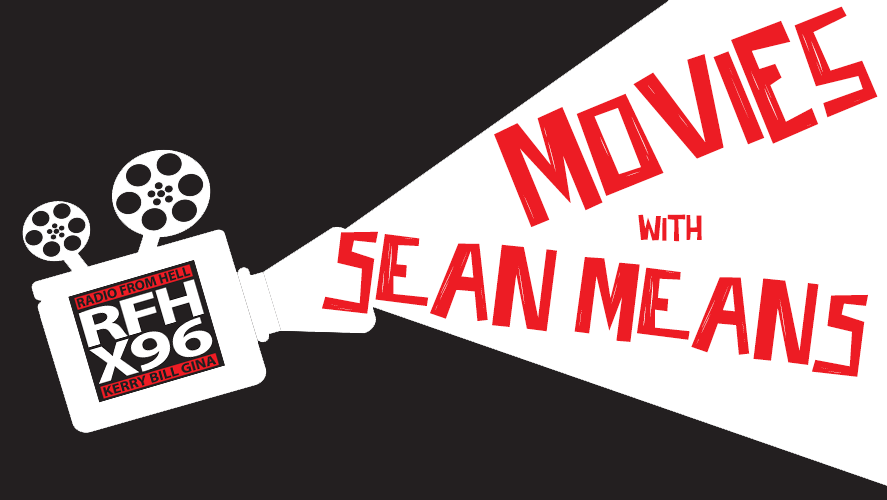 Artsies:
The Unknown Girl – 3 1/2 stars
The new film from acclaimed directors the Dardenne brothers (Two Days, One Night) is a searing saga of guilt and redemption. One evening after work hours, Jenny (Adèle Haenel), a young doctor, allows the door buzzer at the small clinic where she works to go unanswered. It's only later that she learns that the person ringing was an unidentified African woman found dead shortly after by the side of a road. Consumed by the thought that she is to blame, Jenny embarks on an obsessive crusade to discover who the anonymous woman was and to see to it that she is not forgotten. Shot through with low-key suspense and the heart-stopping realism that has become the directors' trademark, The Unknown Girl is both a gripping mystery and a profoundly human moral tale.
Director: Jean-Pierre Dardenne, Luc Dardenne
Starring: Adèle Haenel, Olivier Bonnaud, Jérémie Renier
Fartsies:
Cataract Gold – not screening
An Epic Journey to find a Father's hidden secret, rekindle a sisterhood, and escape the hands of death. Love, betrayal, and acceptance in Cataract Gold.
Director: Paul Kiener
Starring:  Bryan Hanna, Morgan James, Dale Shane
Flatliners – not screening
In Flatliners, five medical students, hoping to gain insight into the mystery of what lies beyond the confines of life, embark on a daring and dangerous experiment. By stopping their hearts for short periods of time, each triggers a near-death experience. As the investigation becomes more and more perilous, they are forced to confront the sins of their pasts, as well as contend with the paranormal consequences of trespassing to the other side.
Director: Niels Arden Oplev
Starring:  Ellen Page, Diego Luna, Nina Dobrev
Year by the Sea – 2 stars
After 30 years as a wife and mother, an empty nester retreats to Cape Cod rather than follow her relocated husband to Kansas. Intent to rediscover herself but plagued with guilt, she questions her decision until stumbling upon a spirited mentor. Supported by her literary agent and a host of locals, including a sexy fisherman, our heroine learns to embrace the ebb and flow of life–ultimately discovering the balance between self and sacrifice, obligation and desire. Based on the New York Times best-selling memoir by Joan Anderson.
Director: Alexander Janko
Starring: Yannick Bisson, Karen Allen, Celia Imrie
American Made – 2 1/2 stars
Barry Seal, a TWA pilot, is recruited by the CIA to provide reconnaissance on the burgeoning communist threat in Central America and soon finds himself in charge of one of the biggest covert CIA operations in the history of the United States that spawned the birth of the Medellin cartel and eventually almost brought down the Reagan White House with the Iran Contra scandal.
Director: Doug Liman
Starring: Tom Cruise, Domhnall Gleeson, Sarah Wright
Battle of the Sexes – 4 stars
In the wake of the sexual revolution and the rise of the women's movement, the 1973 tennismatch between women's World #1 Billie Jean King (Emma Stone) and ex-men's-champ and serial hustler Bobby Riggs (Steve Carell) was billed as the BATTLE OF THE SEXES and became one of the most watched televised sports events of all time, reaching 90 million viewers around the world. As the rivalry between King and Riggs kicked into high gear, off-court each was fighting more personal and complex battles. The fiercely private King was not only championing for equality, but also struggling to come to terms with her own sexuality, as her friendship with Marilyn Barnett (Andrea Riseborough) developed. And Riggs, one of the first self-made media-age celebrities, wrestled with his gambling demons, at the expense of his family and wife Priscilla (Elisabeth Shue). Together, Billie and Bobby served up a cultural spectacle that resonated far beyond the tennis court, sparking discussions in bedrooms and boardrooms that continue to reverberate today.
Director:
Jonathan
Dayton
, 
Valerie Faris
Starring:
Emma Stone
, 
Steve Carell
, 
Andrea Riseborough
Download X96's App