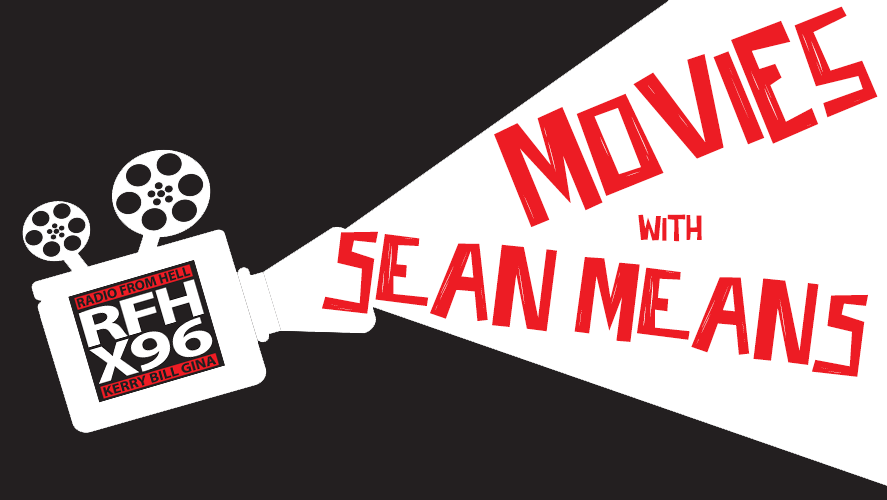 Artsies:
Goodbye Christopher Robin – 2 stars
GOODBYE CHRISTOPHER ROBIN gives a rare glimpse into the relationship between beloved children's author A. A. Milne and his son Christopher Robin, whose toys inspired the magical world of Winnie the Pooh. Along with his mother Daphne, and his nanny Olive (Kelly Macdonald), Christopher Robin and his family are swept up in the international success of the books; the enchanting tales bringing hope and comfort to England after the First World War. But with the eyes of the world on Christopher Robin, what will the cost be to the family?
Director: Simon Curtis
Starring:  Domhnall Gleeson, Margot Robbie, Kelly Macdonald
Loving Vincent – 3 1/2 stars
This feature-length painted animation — the first film of its kind — explores the life and unusual death of Vincent Van Gogh via depictions of his artworks. Directed by Dorota Kobiela and Hugh Welchman.
Director: Dorota Kobiela, Hugh Welchman
Starring: Douglas Booth, Jerome Flynn, Robert Gulaczyk
Fartsies:
All I See Is You – not screened
Directed by Marc Forster, the psychological drama ALL I SEE IS YOU, defies genre to tell this obsessive love story. Gina (Blake Lively) & husband James (Jason Clarke) have an almost perfect marriage. After being blinded as a child in a nearly fatal car crash, Gina exclusively depends on James to feel and "see" the world around her, and it appears only to solidify their extremely passionate relationship. She envisions the world in her own vivid imagination with help from James' descriptions. While the two enjoy a colorful existence living in Bangkok, their life and relationship are upended after Gina receives a corneal transplant & regains her sight. With her restored vision, Gina experiences the world with a new sense of wonder & independence which James finds threatening. It is only when Gina suddenly begins to lose her sight again that she finally realizes the disturbing reality of their marriage and their lives.
Director: Marc Forster
Starring:  Blake Lively, Jason Clarke, Ahna O'Reilly
Jigsaw – not screened
Thirteen years ago on Halloween weekend–SAW and the character of JIGSAW introduced the world to a new face of horror. For seven straight years "If it's Halloween it must be SAW" was a holiday tradition. This October 27, Lionsgate and Twisted Pictures proudly present JIGSAW! After a series of murders bearing all the markings of the Jigsaw killer, law enforcement find themselves chasing the ghost of a man dead for over a decade and embroiled in a new game that's only just begun. Is John Kramer back from the dead to remind the world to be grateful for the gift of life? Or is this a trap set by a killer with designs of their own?
Director: Michael Spierig, Peter Spierig
Starring: Matt Passmore, Tobin Bell, Callum Keith Rennie
Let There Be Light – not screened
For all his far-reaching fame, Sol Harkins, the world's most famous atheist, is a lonely soul and a lousy part-time dad. After a near death experience challenges his simplest assumptions about this world, Sol finds his purpose and reimagines his life, in a film that will make you laugh and cry and want to stand up and cheer.
Director: Kevin Sorbo
Starring: Kevin Sorbo, Sam Sorbo, Daniel Roebuck
Suburbicon – not screened
Suburbicon is a peaceful, idyllic suburban community with affordable homes and manicured lawns… the perfect place to raise a family, and in the summer of 1959, the Lodge family is doing just that. But the tranquil surface masks a disturbing reality, as husband and father Gardner Lodge (Matt Damon) must navigate the town's dark underbelly of betrayal, deceit, and violence. This is a tale of very flawed people making very bad choices. This is Suburbicon.
Director: George Clooney
Starring:  Matt Damon, Julianne Moore, Oscar Isaac
Thank You For Your Service – 3 1/2 stars
A group of U.S. soldiers returning from Iraq struggles to integrate back into family and civilian life, while living with the memory of a war that threatens to destroy them long after they've left the battlefield.
Director: Jason Hall
Starring: Haley Bennett, Miles Teller, Keisha Castle-Hughes
Opening next week: 
 — A Bad Moms Christmas
 — Blade of the Immortal
 — Dina
 — The Killing of a Sacred Deer
 — LBJ
 — Thor: Ragnarok
Download X96's App