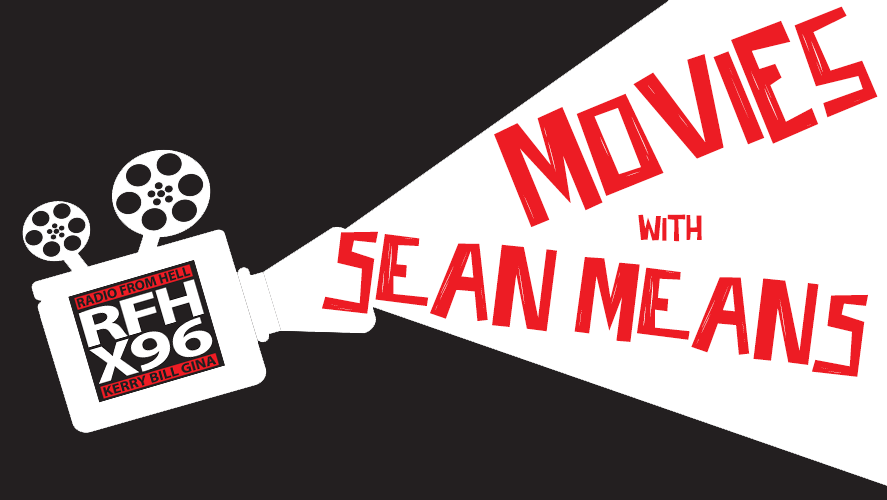 ARTSIES:
 Relativity — German deja vu thriller — Virtual cinema, SLFS — not screened
Have you ever had a Déja Vu? Have you ever met a person you think you already know?
Director: Mariko Minoguchi
Starring: Saskia Rosendahl, Jeanette Hain, Hanns Zischler
 Helmut Newton: The Bad and the Beautiful — documentary about photographer — Virtual cinema, SLFS — 3 stars
Helmut Newton the trailblazing late photographer who had a defining impact on the worlds of fashion and art.
Director: Gero von Boehm
Starring: Charlotte Rampling, Isabella Rossellini, Catherine Deneuve
2020 Sundance shorts — compilation of short films — Virtual cinema, SLFS — 3 1/2 stars
Directors: Various
Starring: Various
FARTSIES:
SamSam — French animated kiddie movie — Virtual cinema SLFS; Megaplex theaters — 1 1/2 stars
SamSam seems like he has it all: great family, great friends, and even his own flying saucer. But he's still trying to find one thing that will make his life even better — actual superpowers. Thanks to Mega, a mysterious new student in school, SamSam's about to find them — while learning what it really takes to fight monsters and how many ways there are to be a hero.
Director: Tanguy de Kermel
Starring: Téo Echelard, Max Renaudin Pratt, Hervé Rey
Amulet – creepy horror thriller — VOD, various platforms — 3 stars
Following an accident that leaves him homeless in London, former soldier Tomaz is brought to the rotting home of Magda, a lonely woman in desperate need of help as she looks after her dying mother. Though at first resistant, Magda eventually welcomes him into their lives and allows him to help her care for them. But as he worms his way into their routine and begins to fall for Magda, Tomaz starts to notice strange, unexplainable, and ugly phenomena. Something seems very wrong with the mysterious old woman who never leaves the top floor, and Magda may in fact be enslaved to do her otherworldly bidding.
Director: Romola Garai
Starring: Imelda Staunton, Carla Juri, Angeliki Papoulia
 Yes, God, Yes — Catholic teen sex comedy — Virtual cinema, SLFS — 3 1/2 stars
Growing up in the Midwest in the early 00s, sixteen-year-old Alice has always been a good Catholic. But when an innocent AOL chat turns racy, she discovers masturbation and is overwhelmed with guilt. Seeking redemption, she attends a mysterious religious retreat to try and suppress her urges, but it isn't easy, especially after a cute upperclassman starts flirting with her. Alice's sense of shame is spiraling when she uncovers a shocking truth about the retreat's most devout.
Director: Karen Maine
Starring: Christian Adam, Susan Blackwell, Alisha Boe
The Rental — vacation horror thriller — VOD, various platforms; Megaplex theaters, Redwood Drive-In — 3 1/2 stars
Two couples on an oceanside getaway grow suspicious that the host of their seemingly perfect rental house may be spying on them. Before long, what should have been a celebratory weekend trip turns into something far more sinister, as well-kept secrets are exposed and the four old friends come to see each other in a whole new light.
Director: Dave Franco
Starring: Dan Stevens, Alison Brie, Sheila Vand
Radioactive — Marie Curie biopic — Streaming on Amazon — 3 1/2 stars
From the 1870s through our 21st century, RADIOACTIVE tells the story of pioneering scientist Marie Curie (Rosamund Pike) through her extraordinary life and her enduring legacies – the passionate partnerships, her shining scientific breakthroughs, and the darker consequences that followed.
Director: Marjane Satrapi
Starring: Rosamund Pike, Yvette Feuer, Mirjam Novak
Download X96's App