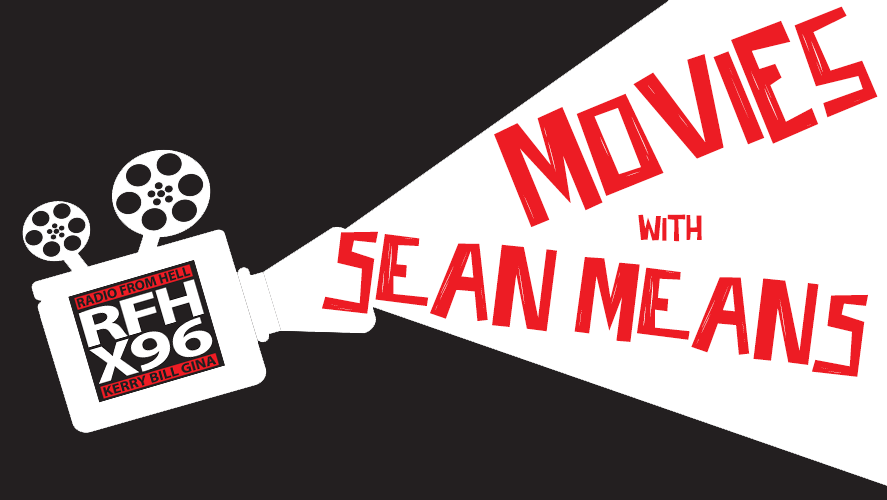 Artsies:
How to Talk to Girls at Parties – Not Screened
From the raucous dual imaginations of fantasy laureate Neil Gaiman ("American Gods," CORALINE) and glamrock multihyphenate John Cameron Mitchell (HEDWIG AND THE ANGRY INCH, SHORTBUS) comes the electrifying and singular pop extravaganza film, HOW TO TALK TO GIRLS AT PARTIES. Enn (Alex Sharp) is a shy suburban London teenager in 1977, sneaking out with his best friends to afterhours punk parties. One night they stumble upon a bizarre gathering of sexy teenagers who seem like they are from another planet. In fact, they are from another planet, visiting Earth to complete a mysterious rite of passage. That doesn't stop Enn from falling madly in love with Zan (Elle Fanning), a beautiful and rebellious alien teenager who, despite her allegiance to her strange colony, is fascinated by Enn. Together they embark on a delirious adventure through the kinetic punk rock world of 1970s London, inadvertently setting off a series of events that will lead to the ultimate showdown of punks vs. aliens, and test the limits of how far each of them will go for true love.
Director: John Cameron Mitchell
Starring: Elle Fanning, Nicole Kidman, Ruth Wilson
Jewel's Catch One – 2 Stars
Jewel's Catch One documents the oldest Black-owned disco in America and establishes the legacy of businesswoman, activist, and healer, Jewel Thais-Williams, who stood up against hate and discrimination for 42 years. The story of Jewel and "The Catch" celebrates four decades of music, fashion, celebrity, and activism that helped change the course of our country by breaking down racial, social, and cultural barriers. One of the original safe spaces for both the LGBT and Black communities, The Catch also served as a refuge for many during the AIDS crisis. As her club grew to become known as the "unofficial Studio 54 of the West Coast," Jewel became a national role model for how to fight discrimination and serve the less fortunate.
Director: C. Fitz
Beast – 3 1/2 Stars
Moll is 27 and still living at home, stifled by the small island community around her and too beholden to her family to break away. When she meets Pascal, a free-spirited stranger, a whole new world opens up to her and she begins to feel alive for the first time, falling madly in love. Finally breaking free from her family, Moll moves in with Pascal to start a new life. But when he is arrested as the key suspect in a series of brutal murders, she is left isolated and afraid. Choosing to stand with him against the suspicions of the community, Moll finds herself forced to make choices that will impact her life forever.
Director: Michael Pearce
Starring: Jessie Buckley, Johnny Flynn
In the Last Days of the City – 3 1/2 Stars
Downtown Cairo is an organism that still seems alive back in winter 2009/10, but is becoming increasingly alien even to those born there. Khalid is looking for a flat. He's a filmmaker. He looks at his images over and over again, as if he were waiting from them to produce some sort of meaning. The stories of his protagonists seem to come from somewhere inside him, he seeks points of reference in the outside world. The more he looks for them, the more they seem to disappear; not abruptly though, but in lengthy moments full of tenderness, such as when he bids farewell to his girlfriend who is leaving him, to his ill mother, to friends who have come to the city to premiere their films. For them, Cairo is a fixed reference point: One left Baghdad and is now living as a refugee in Berlin, another stayed there, a third lives in troubled Beirut. When they decide to send Khalid video material from their cities, it's not so much about helping him with his film than preserving something they still associate with Cairo via this bond, fully aware that it's already a fantasy. An almost noiseless film in which time is overtaken by history.
Director: Tamer El Said
Starring: Khalid Abdala, Laila Samy
Fartsies:
Action Point – Not Screened
Everyone's favorite daredevil Johnny Knoxville is back to his hilariously painful antics in the upcoming comedy ACTION POINT. Knoxville stars as D.C., the crackpot owner of a low-rent, out-of-control amusement park where the rides are designed with minimum safety for maximum fun. Just as D.C.'s estranged teenage daughter Boogie comes to visit, a corporate mega-park opens nearby and jeopardizes the future of Action Point. To save his beloved theme park and his relationship with his daughter, D.C. and his loony crew of misfits risk everything to pull out all the stops – and stunts – making for another wild ride from the star of BAD GRANDPA and JACKASS.
Director: Tim Kirkby
Starring: Johnny Knoxville, Aidan Whytock
Upgrade – Not Screened
After his wife is killed during a brutal mugging that also leaves him paralyzed, Grey Trace (Logan Marshall Green, SPIDER-MAN: HOMECOMING, PROMETHEUS) is approached by a billionaire inventor with an experimental cure that will "upgrade" his body. The cure – an Artificial Intelligence implant called STEM – gives Grey physical abilities beyond anything experienced and the ability to relentlessly claim vengeance against those who murdered his wife and left him for dead.
Director: Leigh Wannell
Starring: Logan Marshall-Green, Betty Gabriel, Harrison Gilbertson
Adrift – Not Screened
Starring Shailene Woodley (Fault in Our Stars, Divergent films) and Sam Claflin (Me Before You, The Hunger Games films), ADRIFT is based on the inspiring true story of two sailors who set out to journey across the ocean from Tahiti to San Diego. Tami Oldham (Woodley) and Richard Sharp (Claflin) couldn't anticipate they would be sailing directly into one of the most catastrophic hurricanes in recorded history. In the aftermath of the storm, Tami awakens to find Richard badly injured and their boat in ruins. With no hope for rescue, Tami must find the strength and determination to save herself and the only man she has ever loved. ADRIFT is the unforgettable story about the resilience of the human spirit and the transcendent power of love.
Director: Baltasar Kormákur
Starring: Shailene Woodley, Sam Claflin